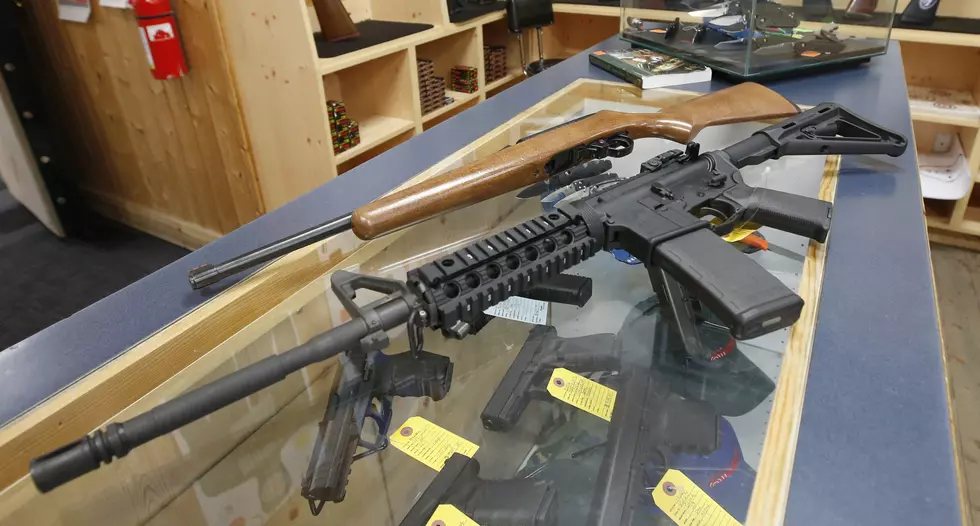 Hudson Valley Fire Department Planned To Raffle AR-15 Rifle
George Frey/Getty Images
A fire department from the Hudson Valley thought it would be a good idea to raffle off an AR-15 rifle.
The Kent Volunteer Fire Department planned on giving away an AR-15 semiautomatic rifle, similar to the weapon used in many recent mass shootings including last week's high school shooting in Florida that killed 17.
Despite a lot of people calling the raffle distasteful, following last week's school shooting, the fire department resisted canceling the event because of strong ticket sales and a desperate need for money, according to the New York Times.
"This has been the most successful fund-raiser we have ever done," Kent Volunteer Fire Department President Gladys Bolbrock told the New York Times. "We have been selling tickets for over a month. We put our heads together and found something that people wanted, that they were interested in it. We have hunters everywhere."
The winner of the $20 raffle, planned before the Florida tragedy, would receive an AR-15 and a shotgun.
Following a very heated meeting on Monday, the fire department had a change of heart and decided to cancel the AR-15 raffle.
"We are cooperating with the community and we are hoping to move on from here," Bolbrock said. Adding, the fire department "recognizes that this is a sensitive time."
The Kent Volunteer Fire Department will instead raffle off gift certificates to a Putnam County gun store.
Here are this week's Top 5 news stories from the Hudson Valley