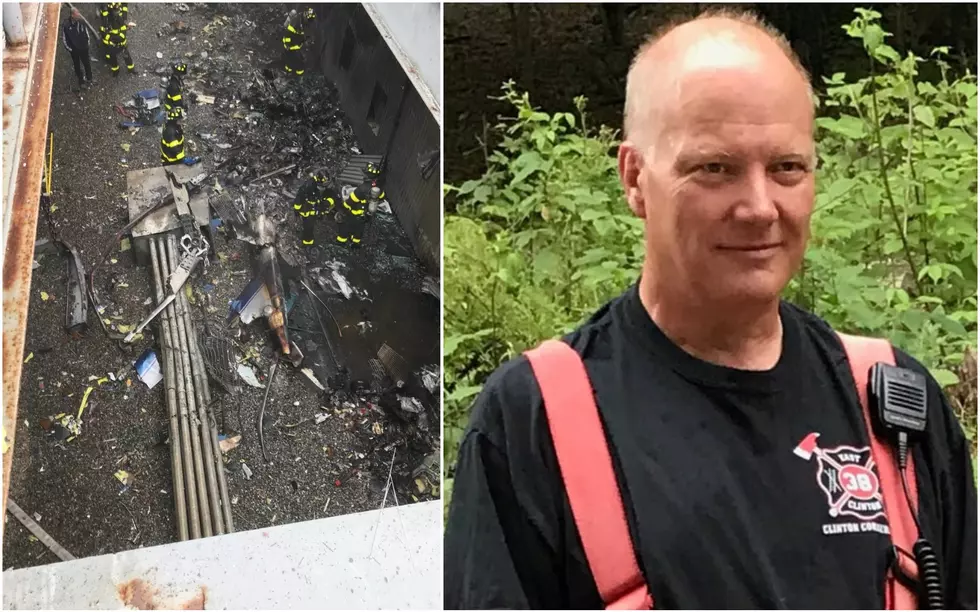 Hudson Valley Fire Chief Killed in NYC Remembered as 'Hero'
East Clinton Volunteer Fire Department/FDNY
"I was standing behind a guy that got the paper and he told the cashier that this guy and he pointed at Tim McCormack's picture and said this guy is a HERO because he saved a lot of lives by taking his own. I started crying and they looked at me and I said 'yes he is a hero and he was also my friend,'" Donna Vanleuven said on Facebook.
McCormack was born in 9961 in Poughkeepsie at Vassar Brothers Hospital. He graduated from Arlington High School in 1980 where he excelled in football and rowed crew, according to his obituary.
Family and friends shared memories of McCormack at a wake on Monday at the Miller Funeral Home in Poughkeepsie.
"One of my best friends for over 30 years. I love you Tim and I'll cherish my memories that we had. Truly one of the best people I have ever known," Larry Helweg said.
Funeral services were scheduled for Tuesday morning at St. Mary's Church in Poughkeepsie.