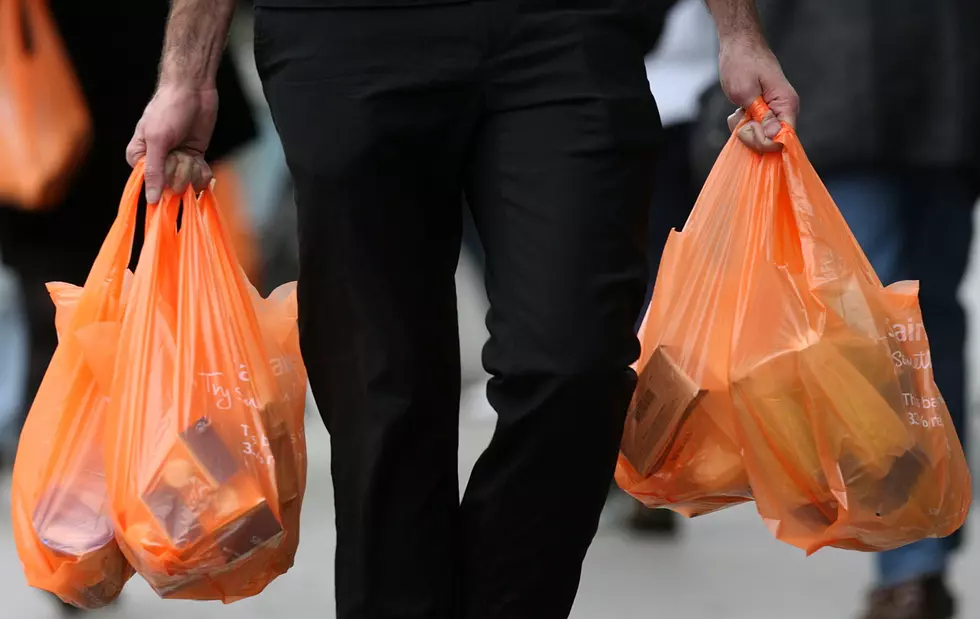 Dutchess County Announces Permanent Ban on Plastic Bags
Cate Gillon/Getty Images
Another Hudson Valley county is banning plastic shopping bags.
On Thursday, the Dutchess County Legislature unanimously approved a ban on disposable plastic shopping bags to take effect on Jan. 1, 2020, during a full board meeting.
The move comes after proposals put forward by Legislator Nick Page (D-Beacon) and the Democratic caucus.
"This is a good first step," said Legislator Rebecca Edwards (D-Town of Poughkeepsie) said in a press release. "But it's disappointing that the Republican majority refused to accept a stronger bill - one that would really alter consumer behavior and do much more to protect humans, wildlife, waterways, and machinery from the plastic-bag nuisance."
"20 kids a year die from choking on plastic bags and 600 children since 1990 have choked on plastic bags," said Legislator Giancarlo Llaverias (D-Town of Poughkeepsie) said. "Yes, plastic bags are harmful to the environment, but they are just as harmful and dangerous to our children. Passing this resolution ensures not only the safety of our environment, but also our children."
The bill must be signed by Dutchess County Executive Marc Molinaro to become official. NBC reports Molinaro supports the bill and intends to sign it.