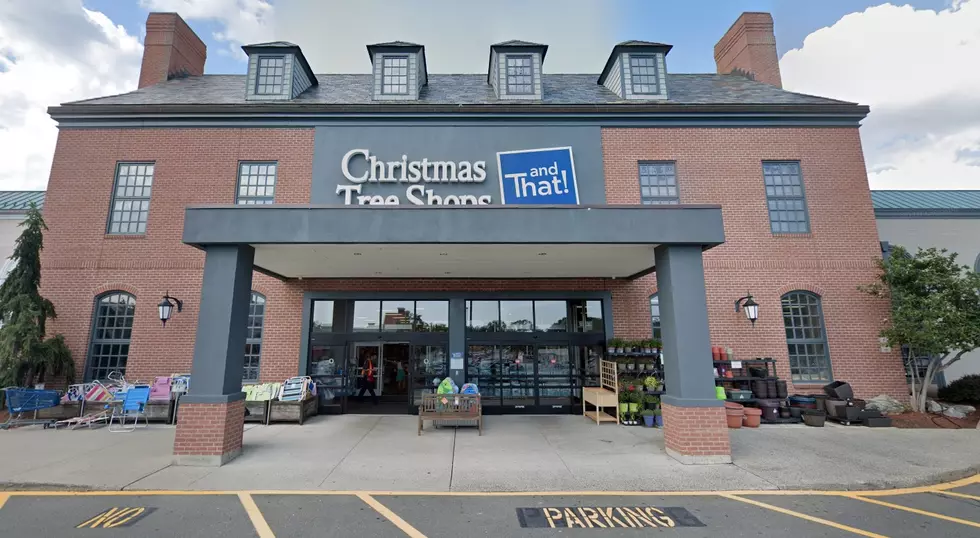 Have You Noticed the Subtle Change at Connecticut Christmas Tree Shops?
Google
It's funny, I didn't notice that a business I've shopped in for decades modernized and rebranded. I saw a subtle change in the name of Christmas Tree Shops around Connecticut, have you?
Christmas Tree Shops got it's start in Yarmouth on Cape Cod in Massachusetts in 1970, and as of April of last year, had expanded to over 80 stores spread across 18 states. The company was bought by Bed, Bath & Beyond in 2003, and they in turn sold the company in November of 2020. Along the way, Christmas Tree Shops listened to their consultants, and added "and That!" to the end of their name. Gone are the familiar red and white seasonal colors of the Christmas Shops that we grew up with. Let's walk down memory lane.
Now, in order to compete with their former parent company, they've added "and That!" to the end of their name. I didn't even recognize the Christmas Tree Shop on Indian River Road in Orange, they've gone from red and white to slate and brick.
Just like their former parent company BB&B, the inventory inside the stores has diversified a bit too. You can still find all of your seasonal favorites, but there stock the home decor items that you would find at your local Homegoods - Pantry snacks, garden & outdoor items, storage and organization, furniture, bed and bath items and more.
I was never that dim to believe that the only thing that the Christmas Tree Shops stocked were different varieties of Douglas Fir, but, do we really have to bow to the slow on-the-pickup folks outside of the Northeast?
Not One, Not Two, But Five Connecticut Roads That Lead No Place
10 of the Best Waterfalls in Connecticut
Greater Danbury's 8 Favorite Dive Bars