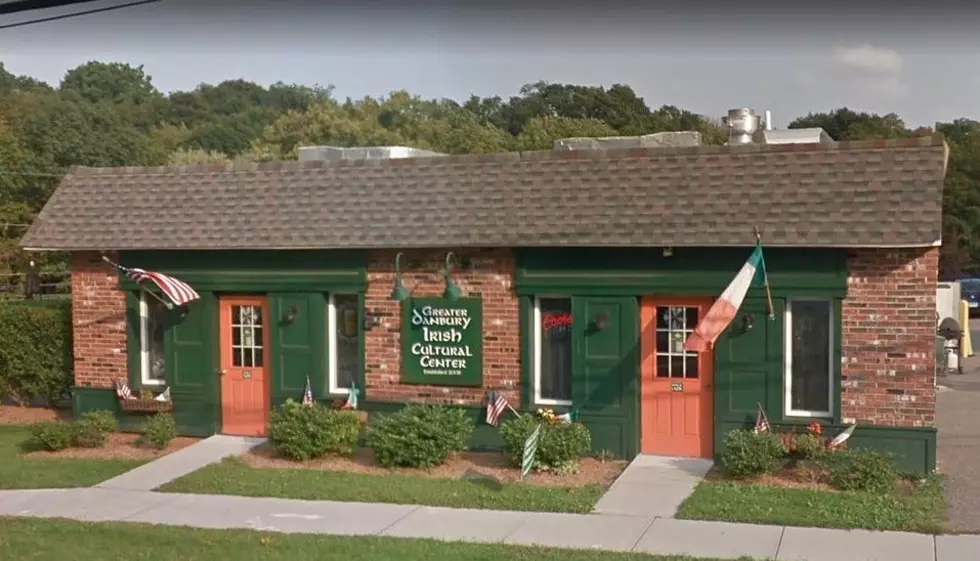 Greater Danbury Irish Center Plans Hybrid St. Paddy's Day
Google Maps Image
Not even a pandemic can keep the Irish from having a party on St. Patrick's Day.
Both last year and this year, the St. Patrick's Day Parade and all other events associated with it were canceled due to COVID-19, so the Greater Danbury Irish Cultural Center had to think outside the box and come up with new ways to celebrate their biggest day of the year.
This year, due to some COVID restrictions being lifted, they will be able to hold a smaller scale safe St. Patrick's Day. According to newstimes.com, here's what they have planned.
The American Heritage Month celebration will be happening all through the month of March, but it will be held on line through Facebook live, and in person with a limited number of people.
They also have planned an in person and virtual St. Paddy's Day dinner on March 17th for members and their guests only. They will be offering take out food to the general public starting at 11 AM with items like their famous corned beef available for curb side pick up. The curbside pick up will be available until all the corned beef is sold out. There will also be live music from Patrick Hearty from The Mighty Ploughboys who will be performing at the center, and Fiddleuisce who will be performing via a live stream.
To make up for their lost fundraisers like the St. Patrick's Day Ball, the fundraising committee had come up with two ways to bring the Irish spirit right to your home.
They were offering an Irish Breakfast Bag, which already sold out. It included a pound each of top quality bacon, sausage, pudding, brown bread, and a selection of other products from Kerrygold USA. They are however still accepting donations on their GoFundMe page.
https://charity.gofundme.com/o/en/campaign/support-the-greater-danbury-irish-cultural-foundation-during-the-pandemic
The other way they are looking to raise funds is through the 'You've Been Shamrocked'  lawn sign package that includes a "You've Been Shamrocked" lawn sign, 7 lucky shamrocks, 3 balloons, the color of the Irish flag, an Irish ribbon, and a "Pot of Gold", which is gold foiled wrapped chocolates.
You can get more information on all the upcoming St. Patricks Day events by visiting the Greater Danbury Irish Cultural Center website, just click HERE.
What Are the Signature Drinks From Every State?