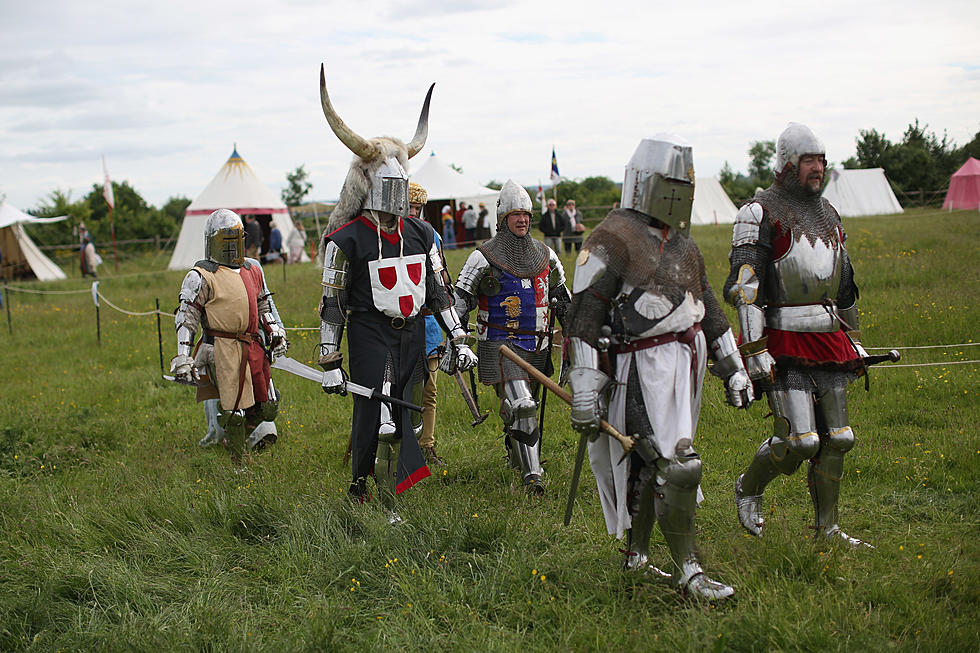 Grab a Sword and Shield for Full Contact Medieval Fighting in Connecticut
Getty Images
Talk about a recipe for reducing stress and getting your aggressions out!
Honestly, I was blown away when I first learned about a club in Norwalk where you can go to re-create medieval combat. This fight club is certainly not a new phenomenon.
Medieval combat simulations began as a hobby back in the 70s and have become increasingly popular, as evidenced by the creation of realistic medieval combat clubs all over the world.
Each Thursday, from 4 pm to 7 pm, Medieval Combat gets underway in Mathews Park at 295 West Ave. in Norwalk, where participants dress up in period-appropriate costumes and turn the park into a medieval battleground complete with handmade swords, shields, and projectiles. According to an article at thehour.com, the combat games could be compared to medieval paintball.
The games are fast paced and authentic, full contact simulation. The Mathews Park games utilize swords, shields, spears, axes, archery, and more. Experience is not required and loaner gear is available.
To find out everything you need to know about these medieval battle games, click on www.myrmidondagorhir.com. Even though battle weapons are padded so participants don't get maimed and torn apart, does that mean you won't get hurt? Check out the video:
Mr. Morning Had Some Fun Chatting With Cassadee Pope in Danbury: