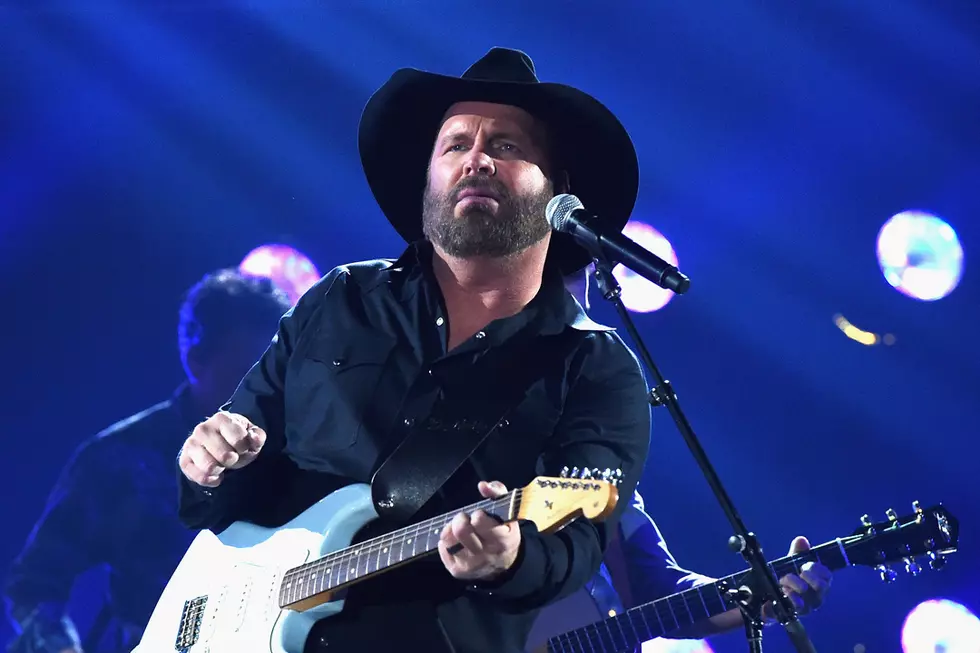 Garth Brooks Announces Second Stop for 2019 Dive Bar Tour
Rick Diamond, Getty Images
Garth Brooks has announced the second stop for his 2019 Dive Bar Tour. The country megastar will perform at Buck Owens' Crystal Palace on a date that has yet to be announced.
Brooks revealed the location of the second show of the Dive Bar Tour during his weekly Facebook show, Inside Studio G, on Monday night (July 29). He teased fans first by showing footage of the night he proposed to his now-wife, Trisha Yearwood; the proposal took place at the same venue in 2005.
Local radio station KUZZ-FM will reveal the date of the Brooks' second Dive Bar show at 7:07AM local time on Tuesday morning (July 30). Fans will only be able to win tickets to the show by listening to KUZZ. Brooks' Dive Bar shows are open exclusively to fans ages 21 and over.
The special tour is a promotional jaunt for Brooks' newest single, "Dive Bar," a duet with Blake Shelton. The tour kicked off with a performance at Joe's Bar in Chicago on July 15. It is slated to continue for five more shows, the dates and locations of which have not yet been announced.
Brooks is also currently embarked on his massive Stadium Tour, which is slated to last three years. Shelton joined him onstage at a recent stadium show at Albertsons Stadium at Boise State University in Boise, Idaho, on July 19 to debut "Dive Bar" live, marking their first-ever joint performance of the song.
"Dive Bar" is slated to appear on Brooks' upcoming new studio album, Fun. He has not yet announced a release date for that project.
Garth Brooks' Blake Shelton Duet Is a Big Surprise!
Garth Brooks Songs Ranked Worst to First: