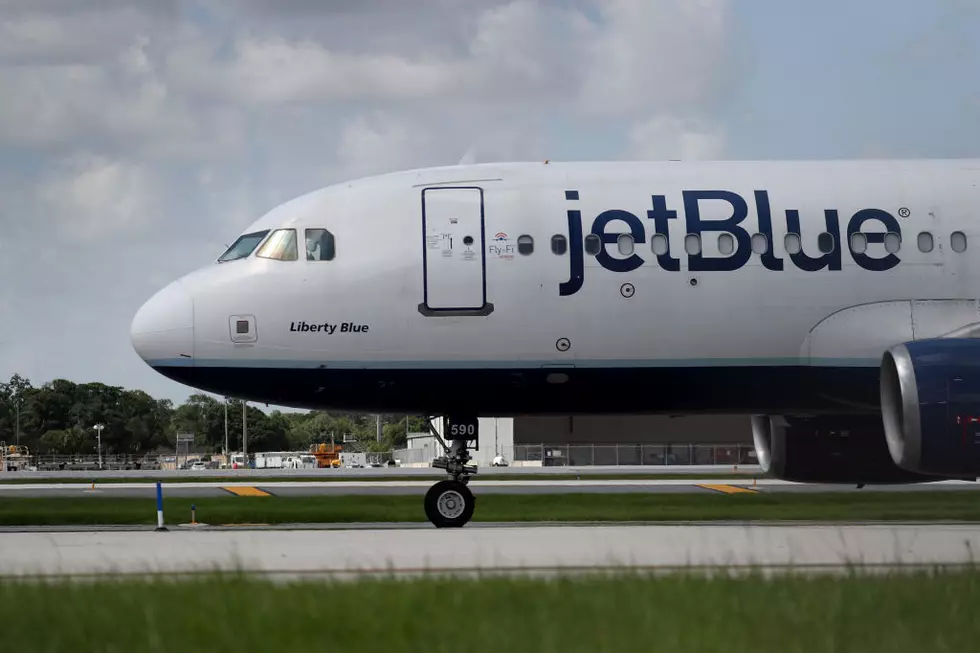 Flying Out of CT Just Got Easier as Jet Blue Expands Service
(Photo by Joe Raedle/Getty Images)
If you're flying out of Bradley International Airport, commuting to certain destinations just got easier, as Jet Blue has expanded their service with four more nonstop flights.
Looks like Jet Blue will become the largest air carrier in Connecticut by 2021. The airline just announced they have added four more nonstop flights out of Bradley.
The airline will now connect, nonstop, with some major hubs in the United States and Mexico.
The news couldn't come at a better time, since April and in the midst of a pandemic, business at Bradley International Airport fell 97 percent. The expansion also comes shortly after Governor Ned Lamont changed the state's travel quarantine requirements, allowing travelers to bypass the state's 14-day quarantine after arriving from hot spots if their COVID-19 test is negative.
According to the Connecticut Airport Authority, and reported by patch.com, the four nonstop destinations include Cancun, Las Vegas, Los Angeles, and San Francisco.
Governor Lamont praised the decision by Jet Blue to expand their service:
One of Connecticut's best competitive assets is its international airport in such close proximity to so many of our communities and employers. This strengthening of the partnership with JetBlue shows once again how important Bradley International Airport is to our present and our future. More routes, and a strong international airport are key to Connecticut's success.
Scott Laurence is the head of revenue and planning at Jet Blue, he says the airline is proud to be able to support the Governor's economic recovery plan:
We are excited to roll out these new routes connecting Hartford to some of our largest leisure destinations, bringing more low fares and great service to Connecticut residents. We see great long-term potential for our business in Connecticut, as it becomes an increasingly attractive place to live and work. Additionally, the simplified travel advisory gives clarity to everyone who needs or wants to travel through Bradley International Airport.
With the outlook of the airport not getting back to pre-pandemic revenue levels for at least three years, this news comes at a good time.
As far as a start date for the new nonstop service, you'll be able to fly to Cancun from Bradley starting on November 19, and to Las Vegas, Los Angeles, and San Francisco starting on December 18.
Enter your number to get our free mobile app
Beware of These 50 Jobs That Might Vanish in the Next 50 Years