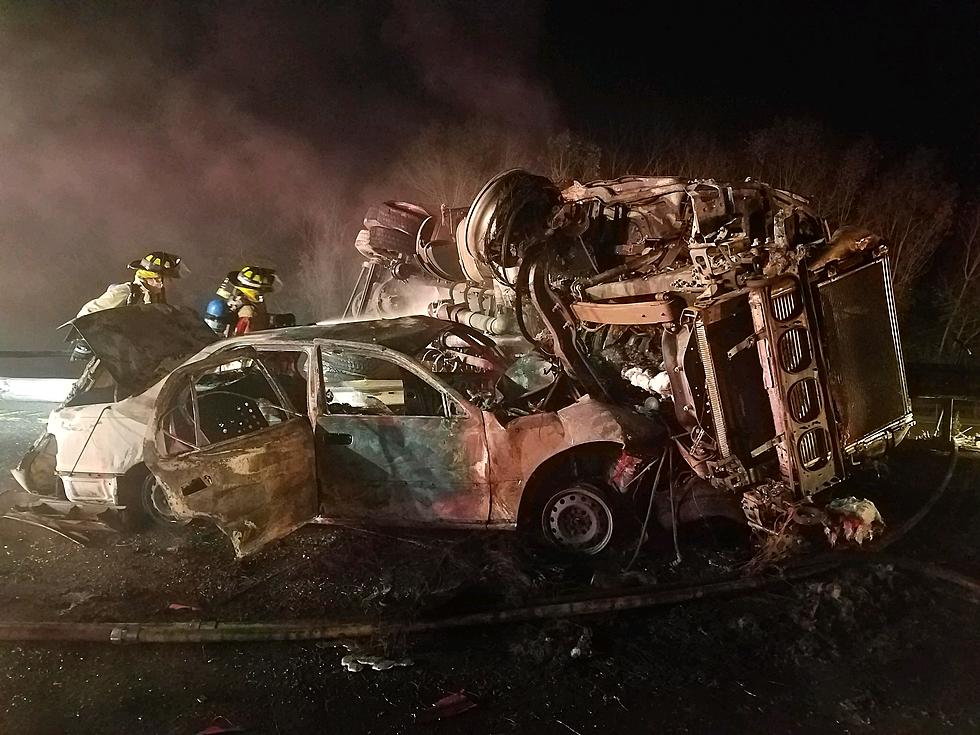 Fatal Accident Shuts Down 84 For Hours
NYSP
Update: This article has been updated to include information about the crash and those involved.
A Hudson Valley man is dead following a gruesome accident that shut down 84 for over 9 hours.
On Monday around 3:48 a.m., a 2015 Volvo tractor-trailer operated by Sergio Khundiashvili, 36, of Brooklyn, was heading east on Interstate 84 in the left lane and for unknown reasons struck the median guardrail near the Town of Kent, police say.
The trailer jumped the guardrail causing the entire rig to overturn and land on the driver side.
A 1994 Toyota Camry, driven by 52-year-old Thomas W. Cipolla of Beacon then struck the underside of the tractor-trailer causing both vehicles to become engulfed in flames.
Cipolla was extricated by another driver and Khundiashvili, according to police. He was then taken to Putnam Hospital where he was pronounced deceased by the on-duty emergency room medical doctor.
Khundiashvili and his passenger were transported by Patterson Fire Department to Danbury Hospital for minor injuries.
Traffic was been detoured off exit 17, onto Route 52, to Route 311 and then back onto Interstate 84, police say. Passenger cars were also detoured onto the Taconic State Parkway.  Commercial vehicles, which aren' allowed on the Taconic, were detoured to Exit 17.
Interstate 84 remained closed until approximately 2:35 p.m.