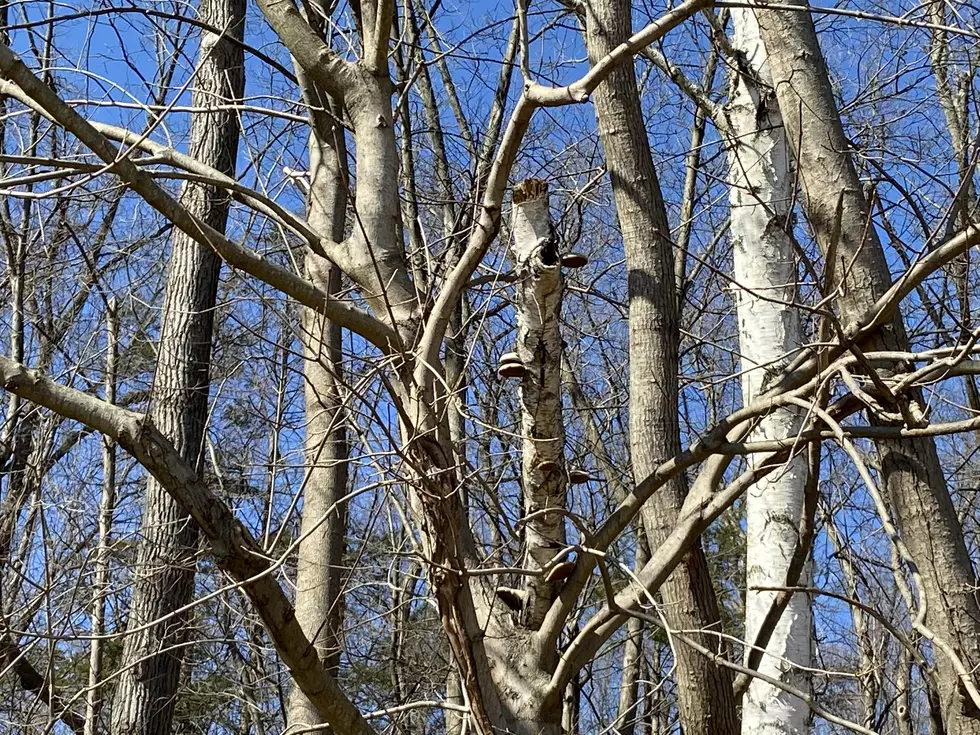 Eversource Says Dead and Dying Trees Have Reached 'Crisis' Level in CT
Lou's phone
Time to panic -- trees are raining from the skies!
We are at threat level midnight when it comes to dead ass trees in the Nutmeg State, and I am "dead ass" about that. At least Eversource is.
According to the CT Post, Eversource has announced an $83 million dollar program to deal with the dead and dying trees around the state, with one representative saying:
The ongoing crisis of dead, dying and hazardous trees continues to plague communities across Connecticut and threaten electric reliability.
The report states that 131 communities will be welcoming Eversource teams to deal with the problem with an emphasis on Waterbury. New Milford and Westport were also named as areas of great need. Eversource Vegetation Management Manager Alan Carey added this in the press release:
With the weakened state of impacted trees throughout Connecticut due to ongoing infestations by the gypsy moth and emerald ash borer, trimming and removing hazardous trees is vital.
I don't know about you, but I'm in full panic mode right now. In fact, I plan on sweating through my sheets tonight.
Seriously though, this is a big problem, specifically for me, the person I'm most worried about. You see, I have a tree in my yard that just won't stop s-----g on my property and car.
I've about had it with that tree, and I guess I know who's to blame now -- the dreaded gypsy moth. They say the gypsy moth is the silent killer and I believe it.
Hey, at least we can take some solace in the fact that there is a plan, because I was starting to wonder if there would be one. Phew, that was a close one.
P.S. Vegetation Management Manager? Get me this job yesterday, managing the management of vegetation? Where's my weed whacker?
Enter your number to get our free mobile app