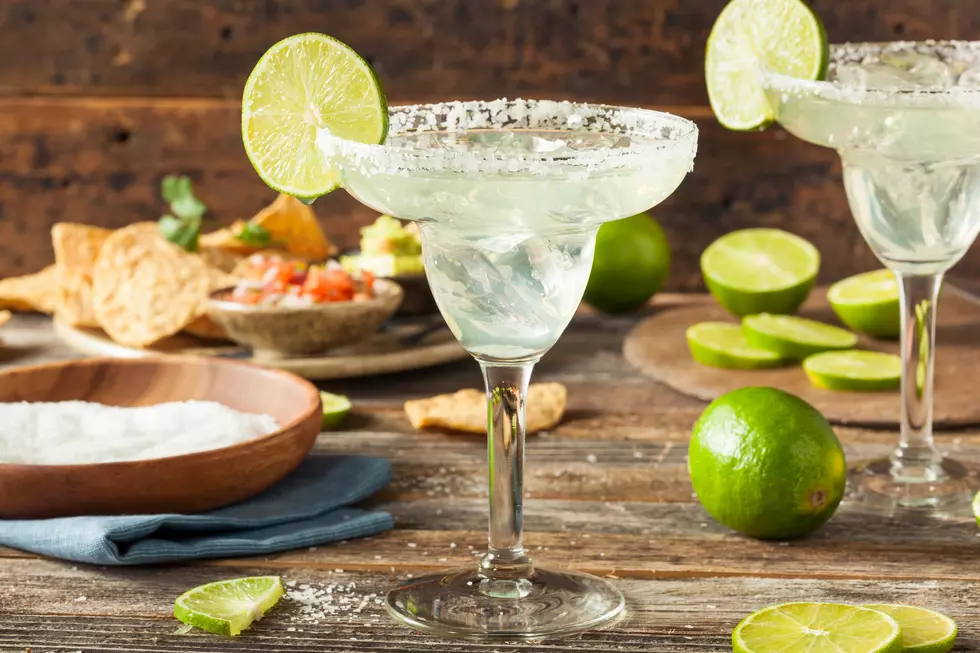 $1 Margaritas Have Returned to a Danbury Restaurant for All of April
bhofack2
Applebee's is bringing back their now famous beverage promotion.
"Dollaritas" were a huge hit when the chain restaurant did this in October of last year, and they are doing it again for the month of April. Nothing says Margaritas like a whole bunch of snow in April.
The NY Post caught up with Patrick Kirk, Applebee's VP of Beverage Innovation, and he had this to say about the promo:
Margaritas are extremely popular with our guests, and our Dollarita is the most refreshing drink money can buy. We're excited to bring it back in April as a reason to celebrate the return of spring.
I know, I can't believe "Beverage Innovation" is a job either. I have no problem with Applebee's, I really don't, it is what it is. It's a place to go when none of the adults want to "adult", as the kids say. You are going there, because you don't want to cook, do the dishes, or care about nutrition for the day. We all have those days.
I just worry about the mentality of the kind of person who actively seeks a $1 margarita. I like a margarita as much as the next guy, but you get what you pay for. The dollar margarita market is a shady business. You have people whose intentions may not be on the "up-and-up."
Since I am beating around the "dollar-a-drink booze bush," I'll just let Comedian John Mulaney take this one. Here are his thoughts on alcohol promotions:
Abby the Chocolate Lab Will Take Your Breath Away
How to Turn On KICKS 105.5 Mobile App Alerts