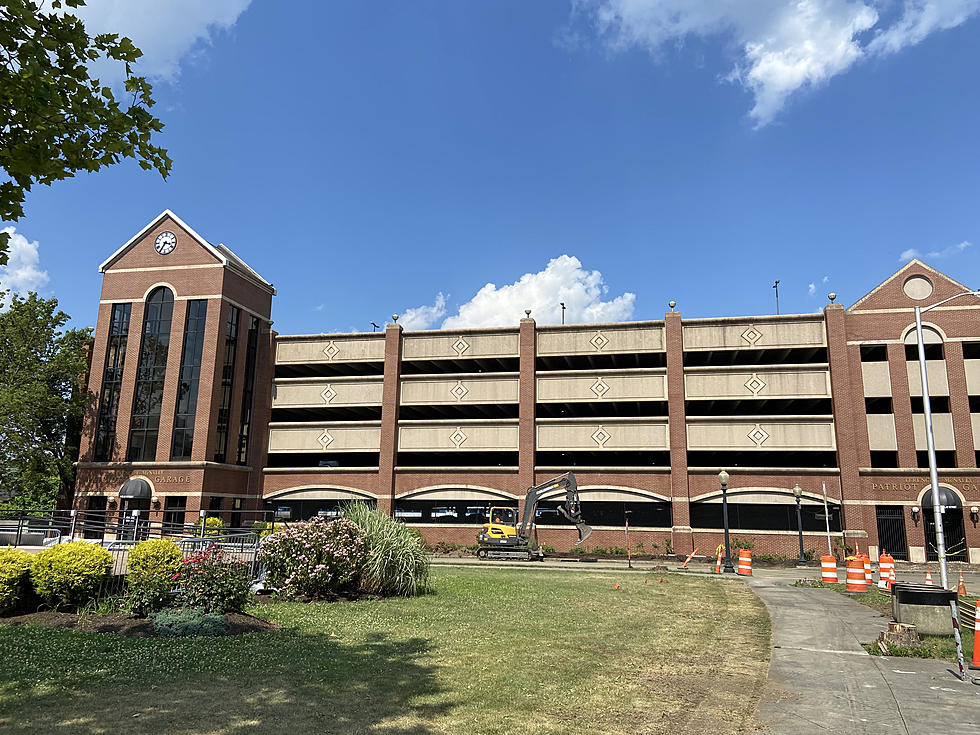 Danbury Parking Garages to Implement Electronic Kiosks
Lou Milano
The Danbury Parking Authority is moving in the direction of high technology for the Patriot and Bardo parking garages.
We spoke to Danbury Parking Authority Director Deborah Pacific who said the Hat City was long overdue to put antiquated equipment in the rear view mirror, Pacific told us:
"The Parking Authority is very happy that the City of Danbury has recognized the need and provided funding for the updated equipment at both the Patriot and Bardo garages.
We have been dealing with problems of antiquated equipment for quite some time with the most common customer complaint being the inability to use credit and debit cards.  
The new equipment will take advantage of some of the newest technology available in a parking.  License Plate recognition cameras will monitor vehicle activity; whether they are a permit holder or transient parker.
Permit holders will no longer need a key fob as the system will recognize their license plate. Transient parkers will be required to pre pay for parking, just like a street meter, at a kiosk or via a mobile app.  The benefit of mobile app payments is receiving a notification that your time is about to expire, offering the option of adding more time, avoiding a ticket.  
For anyone who does not pay, they will receive a ticket on their vehicle and/or a notice in the mail." 
Thank you to Deborah Pacific for her timely and thoughtful response, but I don't like these electronic kiosks. I understand the need to update tech so people can use debit/credit cards, no one carries cash anymore but this can't be the best way.
My experience with electric parking kiosks in other cities has been terrible. On multiple occasions, I've had issues in Poughkeepsie, NY, Norwalk, CT and Boston, MA. The machines rarely work and when they are broken, there never seems to be anyone there to help you with your transaction. All roads here lead to more tickets, not less.
In Poughkeepsie, I had several run-ins with the machines. In one instance, I parked the car, walked to the machine, put my money in, got my ticket, walked back to my car to put it on the dash and went about my business. I came back to find a parking ticket anyway and was given no explanation why. Another time, none of the machines in the lot worked, everyone just walked away and came back to parking tickets.
In Boston, we used the app to pay for the spot, we got out of the car, walked into a restaurant and sat down. My wife finished the payment transaction as we walked into the restaurant, I forgot something in the car, went back and guess what, ticket! In the time it took us to walk into the restaurant and for my wife to complete the payment (one minute), someone was waiting to place a ticket on the car.
In Norwalk, you pay at the end of your trip, so I assumed you did this as you pull out at an old school toll booth. Instead, I had to go to the third floor to get my entrance ticket from the car and bring it down to the first floor lobby to pay. There were two machines, one was broken and there was a ridiculous line for the other machine. The process was inconvenient and confusing and there was no one there to assist any of the customers.
I spoke to a business owner downtown recently who was telling me one of the struggles they face in getting customers from surrounding towns is parking. He said people from Bethel, Ridgefield, New Fairfield and Brewster don't want to come downtown because they think that parking is confusing, or there is not enough of it. I don't think these electronic kiosks make that better.
When I didn't live in the Danbury, I felt that parking was here was annoying, so I relied on the parking garage as a safe, easy place to park where I was pretty sure I'd get a spot. I think this makes the parking garages less attractive, not more.
It sounds like the new system will work fine and be easy for permit parkers, but obnoxious and costly for everyone else. Maybe I am wrong, maybe the technology will work flawlessly, maybe there will be people there to help when it doesn't and maybe this reduces parking tickets? What do you put your money on?
Complete Walk Through Guide to Not Smash Your Roof at This Danbury Parking Garage
I wanted to hang with my wife and grab some grub at a Danbury's
Mothership on Main
, it sounds simple enough but I can take the smallest thing and make it way more difficult than it needs to be. My family and I ended up on a rollercoaster of emotion, experiencing everything from joy, to embarrassment, to laughter and finally, gleeful dining. This is what not to do when parking your car at Mothership.
Danbury Man Shares His UFO Eyewitness Story and Photos
Everyone has a story to tell and some are more interesting than others. Recently, I was contacted by a Danbury man who had read an article I'd written about UFO's and he wanted to tell me his story and share his photos.
From the opening sentence, I knew it was a story I wanted to hear and the pictures were even more intriguing. This is a UFO story from a Danbury man named Bill Salvador, in his own words.
Greater Danbury Area Google Images Hilariously Overanalyzed
A Look at the Most Expensive Homes in Danbury
Danbury Google Images Hilariously Over-Analyzed: Part 2
KEEP LOOKING: See What 50 of America's Most 'Pupular' Dog Breeds Look Like as Puppies