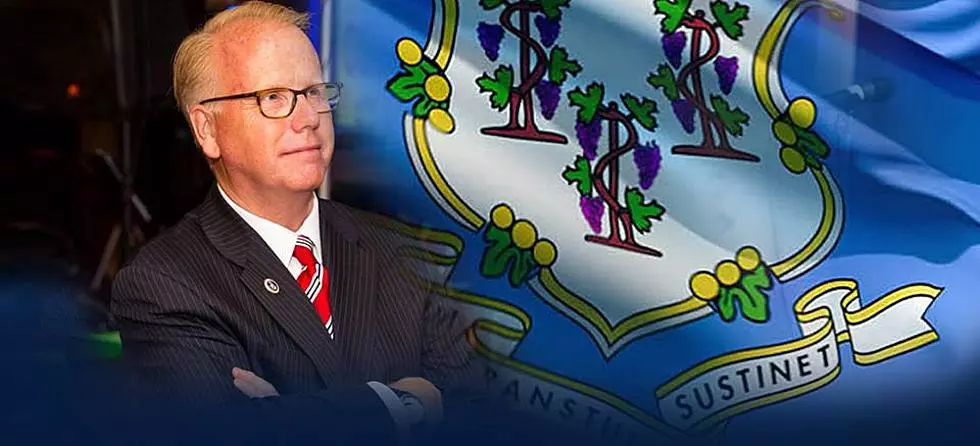 Danbury Mayor Talks COVID Spike, Schools and Chicken Suit Stunt
City of Danbury
There's always a lot of things happening in the city of Danbury, and every week, Mayor Mark Boughton fills us in on what's going on.
This week, Mayor Mark talks about the COVID-19 spike, Danbury schools, and why he was running down West Street in a chicken suit.
So we're in the middle of a COVID-19 second wave, and there's been a big spike in cases in Danbury, what's the latest on this?
"It's been very busy, the numbers are up there pretty high, looks like November had the highest amount of cases in Danbury since the start of the pandemic, there's a lot of community spread going on. We're doing the best we can to control it, but again we have to encourage people to wear their masks, and follow all the guidance we put out there."
For people who may need a COVID-19 test, where are the locations in Danbury that they can go and get it done?
"You can get one at the Community Health Center on the Westside Campus of Western Connecticut State University, they're running it from 9 AM until 4 PM, no appointment necessary, and it's free of charge. You can also get a test at CIFC, the Connecticut Institute for Communities, at 120 Main Street, just call ahead, also any Urgent Care will do it, but you will be charged. The tests are readily available, but it is busy right now so it's very slow to actually get a test done."
The science is saying that kids are better off in school then out of school, any chance that Danbury schools may re-open before January 2021?
"That's true for the kids, however the issue we have is staffing the schools, being able to provide a full staff, people who are not sick, and substitutes that are willing to come in. We may try and get K through grade 4 open quicker, that's up to Dr. Sal, but I really don't see us bringing kids back until after the holiday."
I know why, but for people who are wondering, or they may have seen you on West Street the other day, why were you in a chicken suit running down the road?
"Well, we were raising money for our local food pantry, Collaberative, run by the United Way. It was a contest between myself and my staff member, Taylor O'Brien. The idea was whoever raises the most money, then the other person, the loser, would have to run in a funny outfit, we had a chicken suit for me, and a unicorn for her, but we finished so close that we both agreed to run down together in the name of charity. Together we raised almost $100,000, and we were able to purchase enough meals for people so that everyone had a Thanksgiving meal on their table".
In case you missed the Mayor and Taylor in their costumes running down West Street, check out the video from Mark's Facebook page.
Enter your number to get our free mobile app
BAD REVIEWS: Horrible Reviews Of Danbury Attractions By Angry Tourists