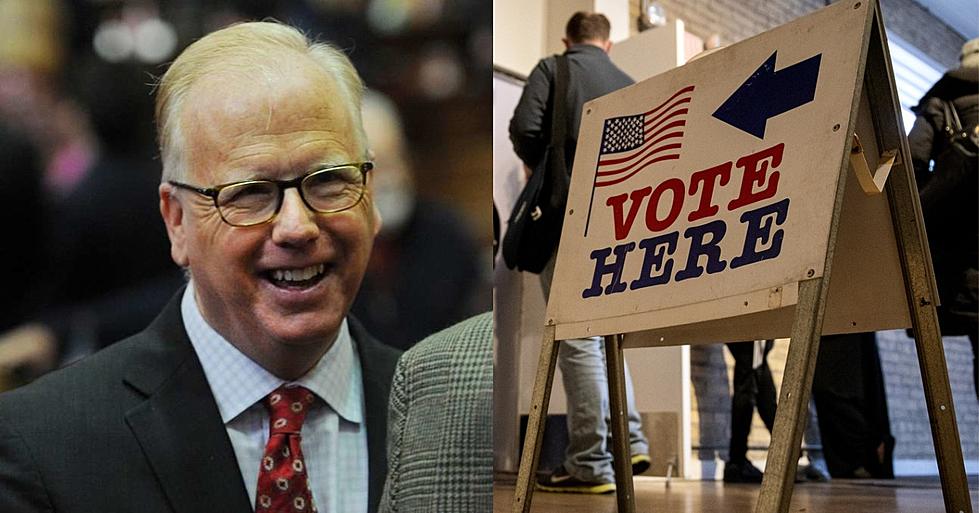 Danbury Mayor on What to Expect for Election Day 2020
Mark Boughton/TSM
Where can you vote? How long will it take? What can't you do? Danbury Mayor, Mark Boughton, covered it all this morning during an interview. First, the Mayor was asked if all the normal Danbury polling places would be open. He responded:
Yes, all polling places where you normally vote will be open from 6 AM to 8 PM. Interesting phenomena in Danbury, we had about 11,000 absentee ballots that were mailed out, meaning people applied for them and we sent them out to them but only about half have been returned as of right now.

That's kind of weird, but you can use the drop boxes, we have three of them, one at City Hall, one at Broadview Middle School and one at King Street school, I'm sorry, King Street Firehouse, where you can put your, you know, your ballot in and we clean those out a couple times a day, all three of them.

Make sure you send your ballot back because you are running out of time.
Later in the interview, they discussed the potential of long lines to cast your vote, this is what Boughton had to say:
We do anticipate long lines because, remember, even though maybe a third of the voters that voted absentee ballot won't have to go to the polls on Election Day, you still have to maintain social distance, we've got to wipe down the equipment after every vote and I think it's going to be a long day.
Toward the end of the segment, they addressed some of the voting "don'ts". They started off by mentioning about not being able to wear clothing that promotes one candidate over another and the Mayor responded:
Yeah, I mean, you can't wear any political buttons, you can't wear any t-shirts, slogans, nothing like that. If you do walk in, they may ask you to turn your shirt inside out or put a jacket on to cover it up. You can wear an Ethan and Lou t-shirt, that is acceptable because you are not on the ballot.
If you would like to hear the entire Election Day conversation with Danbury Mayor, Mark Boughton, you can listen below:
Enter your number to get our free mobile app
5 Famous American Quotes With Modern Relevance