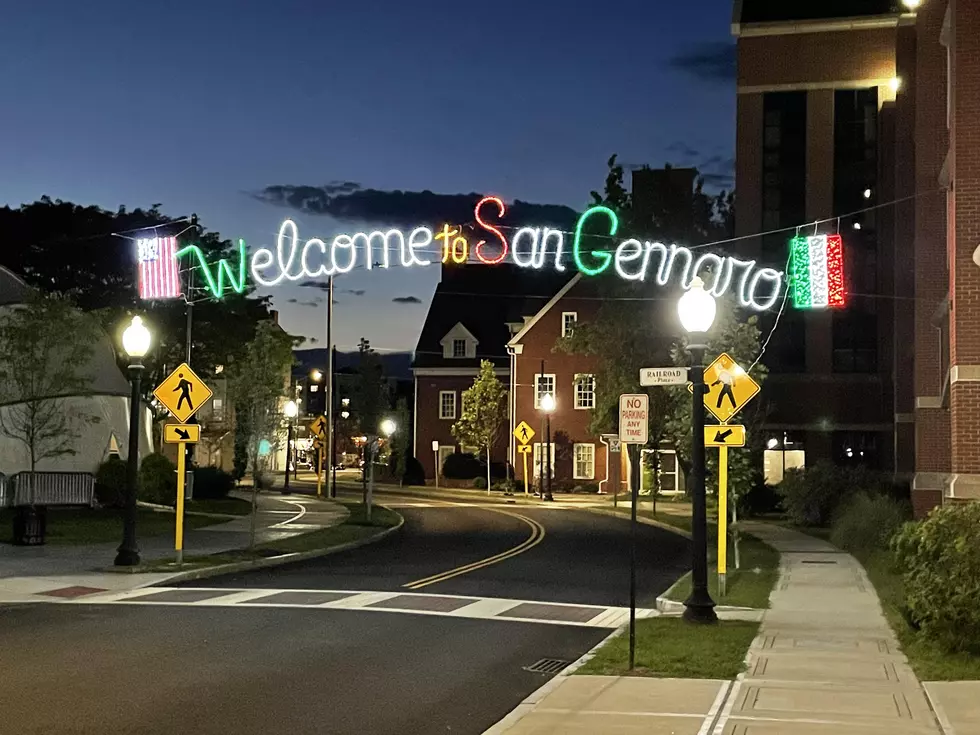 Danbury Mayor Announces the Return of San Gennaro for 2023
Lou Milano
Danbury Mayor Dean Esposito made an exciting announcement on our sister station on Thursday (11/10/22).
The Mayor joined and said the popular Italian-American Festival will return in 2023. Esposito told us the following:
"San Gennaro 2023 will be coming, it will be August 23rd to the 27th. We've been in contact with those that sponsor it and they're very excited about doing it again, and they're making investments in more lighting and different venues there. So, we're very, very excited because as you all know, it was a complete success this year and it's exciting for downtown." 
The sponsors the Mayor referenced are the Galante family. I've been in contact with Jimmy Galante recently, who tipped me off that they are going even bigger with the light show this year. I asked the Mayor about the proposed improvements and he said:
"We all know the last one was really a home run, it was a great time, a huge turnout and they were comparing ours to certain ones that have been around, over in the New York area, been around a long time and couldn't even compare to ours."
The Mayor went on to speak about how City Center has embraced the sponsors, and they've already begun working up plans for 2023.
You can listen to the San Gennaro portion of our discussion with the Mayor below.
San Gennaro 2022 was one of the best promotions I've ever attended and certainly my favorite Danbury event of all-time.
We had the great pleasure of being a sponsor of the event and did several live broadcasts throughout the weekend.
We met a ton of people, including some of our local law enforcement officers.
We brought family members.
We brought friends.
It was a banger.
I was proud to be associated with the event and celebrate my heritage.
If you missed San Gennaro in 2022, don't make that mistake twice.
8 Good Ways to Piss Off a Danbury Resident
Why would you want to piss off someone from Danbury? I'm not exactly sure but if that is your goal, at least one of the 8 things will work.