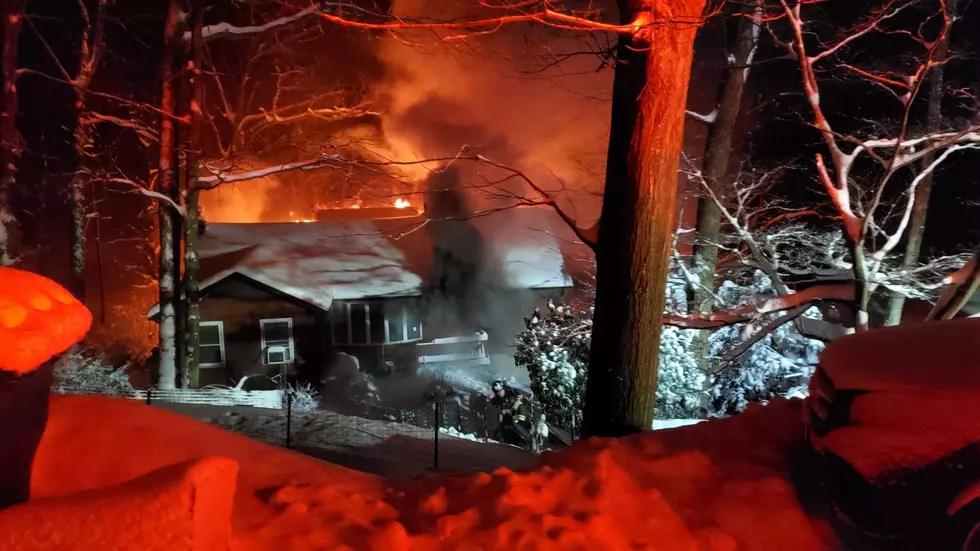 Danbury Firefighters Battle Blaze Through Brutal Conditions at Lake Waubeeka Home
Danbury Fire Department
The Danbury Fire Department is actively investigating a house fire that took place in the Lake Waubeeka community on Tuesday night.
Enter your number to get our free mobile app
According to a post from the Danbury Fire Department, on Tuesday night (Feb 2) around 11:08 PM, the fire department was called to the area of 6 Sage Road in the Lake Waubeeka community to respond to a house fire.
Even with 18 inches of snow on the ground, the Danbury Fire units arrived to the house, which was set below the ground, with heavy flames coming from the back windows. Both West Redding and Ridgefield Fire Departments were called to the scene for assistance, each bringing their tankers to assist the Danbury Fire Department.
They were able to gain control of the situation, and there were no reported injuries from the scene.
The cause of the fire is undetermined at this time, and the Danbury Fire Marshal's Office was requested to the scene for investigation.
Thank you to all of the First Responders for handling this situation so quickly, even with over a foot of snow on the ground. We thank you for your service in always making sure our community is safe!
Images From Inside Fairfield Hills Psychiatric Hospital in Newtown