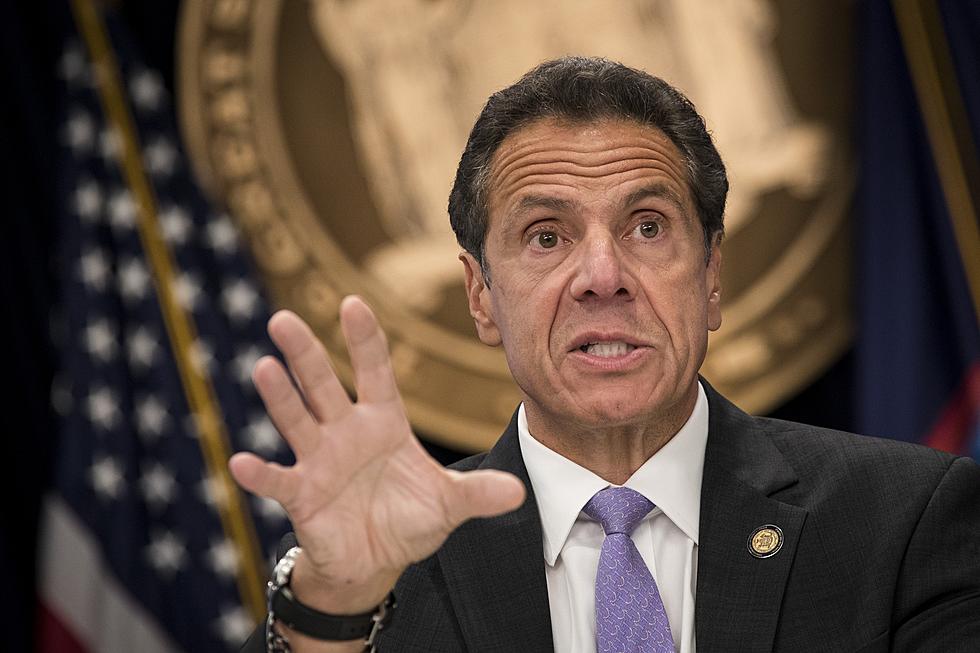 Cuomo: 40% Will Get Coronavirus, Virus Will Be Around For Months
Getty Images
Gov. Andrew Cuomo was blunt when speaking to young people who think they can't get COVID-19, "You are wrong!" He also believes at least 40 percent of the population will be infected.
Enter your number to get our free mobile app
On Saturday, Cuomo confirmed over 3,250 new cases of coronavirus, bringing the statewide total to 10,356 confirmed cases. He announced 294 new confirmed cases in Westchester County, 161 new cases in Rockland County, 13 news cases in Dutchess County,  seven new cases in Ulster County and 27 new cases in Orange County.
"At the end of the day, 40 to 80 percent of the population is going to get infected," Cuomo said during his press conference on Saturday. "I don't believe it is going to be a matter of weeks, it's going to be a matter of months."
There are now 38 confirmed cases in Ulster County, 49 cases in Dutchess County, 88 in Orange County, 262 in Rockland County, 1,385 in Westchester County and 6,211 in New York City.
The increase in confirmed cases is expected because New York State is performing so many tests. New York State has performed over 45,000 tests, almost double of Californa, Cuomo announced.
"The more tests you take, the most positives you find," Cuomo said. Our goal is to find the positive cases. We are taking more tests in New York than anyplace else. More tests per capita than China or South Korea and more tests than any other state."
Cuomo said the rumors that young people won't get the virus are not true.  People aged 18 to 49 make up 54 percent of the confirmed cases in the state, according to Cuomo.
"You are wrong," Cuomo said to young people who think they can't get coronavirus. "You are not superman, you are not superwoman. You can get the virus. You can hurt someone you love."
Cuomo again said on Saturday all non-critical elective surgeries must be canceled. This will free up 25 to 35 percent of the existing hospital beds. The state is also getting creative to produce more supplies.
The state is working with hospitals to reconfigure space to add more beds. Looking at sites to build new beds, including at the Westchester Convention Center.
Officials are searching the world to find medical supplies. They have identified two million N95 masks. Ventilators are being collected from all facilities and 6,000 additional ventilators have been purchased.
President Donal Trump issued a disaster declaration for New York State, which will allow FEMA to assist. Cuomo is also working with the federal government to create four field hospitals. Each will be able to hold 250 patients.
New York State is also trying new drug therapy for people with coronavirus. The FDA is acquiring the new drug and the New York State Health Commissioner recommends a trial.