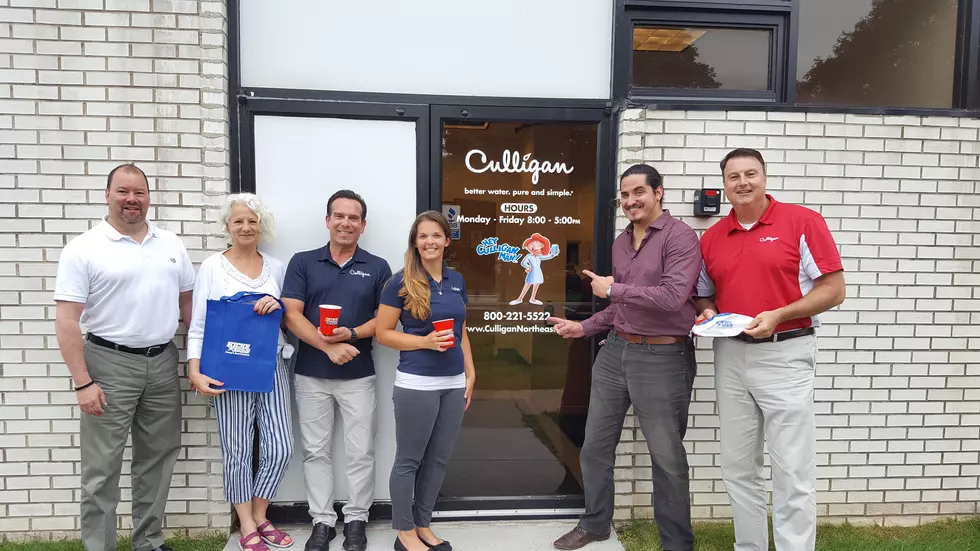 Culligan Water in Danbury Gets an Unfiltered Lunch Date
kicks image
Congratulations to Joe and the gang at Culligan in Danbury! They are the latest Kicks Country Work Zone Winners, and they got their free lunch from PourMe in Danbury.
It's great when the entire office can get together and enjoy lunch. It's even better when the lunch is free and delivered by our Kicks Road Crew.
We love when you listen at work, and every Monday at 9:20, Mr. Morning and Suzy announce a new Kicks Country Work Zone Office of the Week.
Each week, the winning office gets a free office lunch from PourMe on Main Street in Danbury, so make sure you enter your office today.
Enter your office today, and get into the Kicks Country Work Zone.