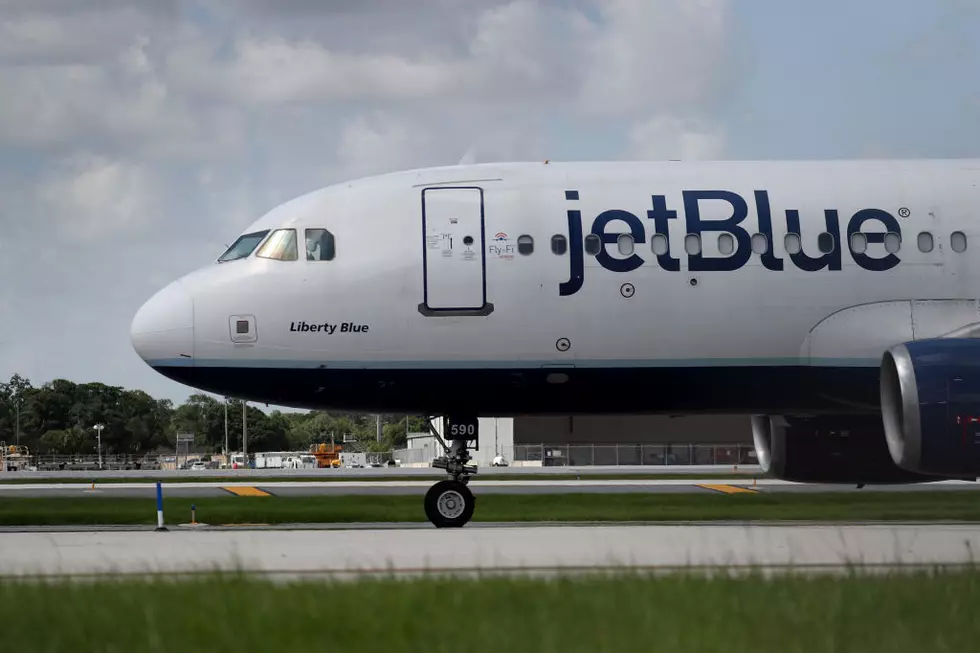 Connecticut's Bradley Airport Announces Non Stop Flights to Miami
(Photo by Joe Raedle/Getty Images)
A few months ago we told you about Bradley International Airport adding direct service from Connecticut to Nashville, now Bradley will start offering non stop flights to Miami.
Bradley International Airport and JetBlue just made getting to Miami a whole lot easier when the airline announced it would start offering non stop flights to Miami from Bradley in June. The announcement comes a day after Southwest Airlines started offering non stop flights to Nashville from Bradley Airport.
According to newstimes.com, the yearly round trip service to Miami, scheduled to start on June 24, will offer a non stop daily flight from Bradley at 9:25 AM to arrive in Miami at 12:30 PM, and a flight from Miami at 1:15 PM that will arrive at Bradley Airport at 4:10 PM.
JetBlue already offers other non stop flights from Bradley to other Florida cities including Fort Lauderdale, Fort Myers, Orlando, Tampa, and West Palm Beach.
Connecticut Governor Ned Lamont released at statement about the expanded service from Connecticut.
This is great news for both business and leisure travelers who utilize Bradley Airport. Bradley International Airport is a vital asset for our region, serving as a convenient option for businesses and families, and seeing JetBlue commit to yet another route builds confidence in our residents and our economy. We are proud to see JetBlue expand at Bradley.
The airport is also hoping that the new expanded service will help with the passenger drop off since the start of the pandemic. Since March of last year a total of 2.4 million people passed through the airport, a number which is down 64 percent from the numbers in 2019.
10 Things You'll Find In Most Connecticut Homes