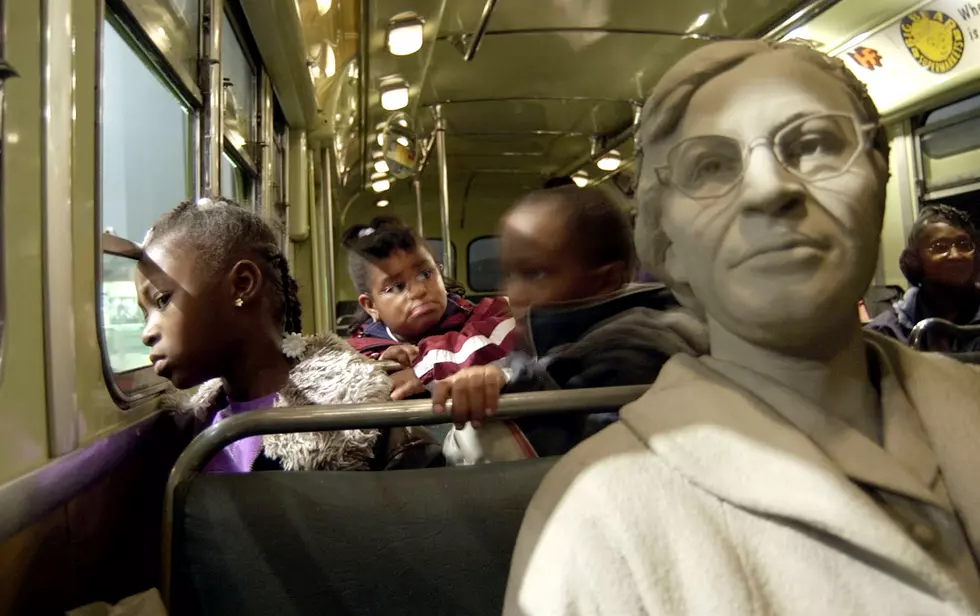 Connecticut Transit Salutes Rosa Parks With Honorary Reserved Seat
Getty Images
Transit Equity Day in Connecticut is all about honoring the 'First Lady of Civil Rights,' Rosa Parks.
Rosa Parks would have been 107 on February 4 and to honor her courage, February has been chosen as Transit Equity Day across the country. On December 1, 1955, Parks boarded a bus and sat in the frontmost row for colored people. As a white man got on that bus, Parks was ordered by the driver to vacate her seat and move back which she refused to do. She was arrested and pleaded not guilty.
According to a story on fox61.com, on her birthday, an empty seat was symbolically reserved for Ms. Parks on a Connecticut Transit bus. The CT DOT displayed a poster saying,
"Each person must live their life as a model for others" - Rosa Parks

This seat is reserved in honor of the late Rosa Parks, born in Alabama on February 4, 1913.

Rosa Parks was an American activist in the civil rights movement best known for her pivotal role in the Montgomery Bus Boycott.
That boycott lasted 381 days and practically shut down the bus company in Montgomery Alabama. In 1956, The United States Supreme Court ruled the Alabama and  Montgomery laws that segregated public transportation was unconstitutional.     
Enter your number to get our free mobile app