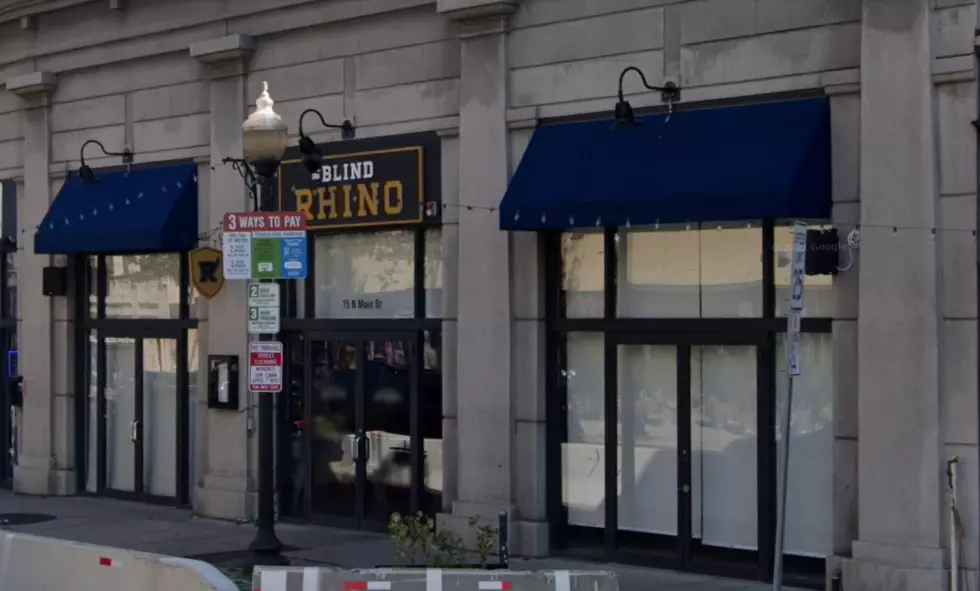 Connecticut Restaurant Wins National 'Best Traditional Hot Wing'
Google
There have been a few chicken wing festivals here in Connecticut, but the National Buffalo Wing Festival held in Buffalo, New York is no joke. Joey Chestnut got beat at the wing eating festival this year. Joey Chestnut, the greatest competitive eater of all time, that's how serious Buffalo, New York takes their wings. So it's even more impressive that a Connecticut restaurant's wings won a National Title there this past weekend.
The Blind Rhino, which has two Connecticut restaurants in South Norwalk and Bridgeport, won the National Title for Best Traditional Hot Wing at the National Buffalo Wing Festival. The festival was held last weekend, September 3-4 at Highmark Stadium in Buffalo, New York. Here's a video from this past weekend, it gives you a scope of how big this thing is.
Restaurants from all over the United States, including Buffalo's infamous Anchor Bar, submitted their wings to be judged in a wide variety of categories: Dry Rub, Sweet, Creative Spicy, Creative Sweet, Traditional X-Tra Hot, and the title Blind Rhino-South Norwalk brings back to SoNo - Best Traditional Hot Wing. Blind Rhino - SoNo beat out the inferior wings from Weitzel's Wings in Laramie, Wyoming, and trounced those chumps from Archer's Tavern in Centreville, Ohio.
Fairfield County, Connecticut is now home to the Best Traditional Hot Wing in the United States of America. You can get it at either The Blind Rhino locations: 15 N. Main St. in South Norwalk, or 3425 Fairfield Ave in Bridgeport. They also have a killer food truck, check out their website for more info.
5 September Country Fairs in CT You Don't Want to Miss
Connecticut is Way Overdue For a License Plate Redesign
Classic navy blue and white Connecticut license plates are getting rare, you hardly see them anymore. Our license plates seem to have been watered down. Sure, you can customize them with a special interest/organization or cause, but, I think we're way overdue for a license plate redesign.
10 Most Expensive Private Prep Schools In Connecticut