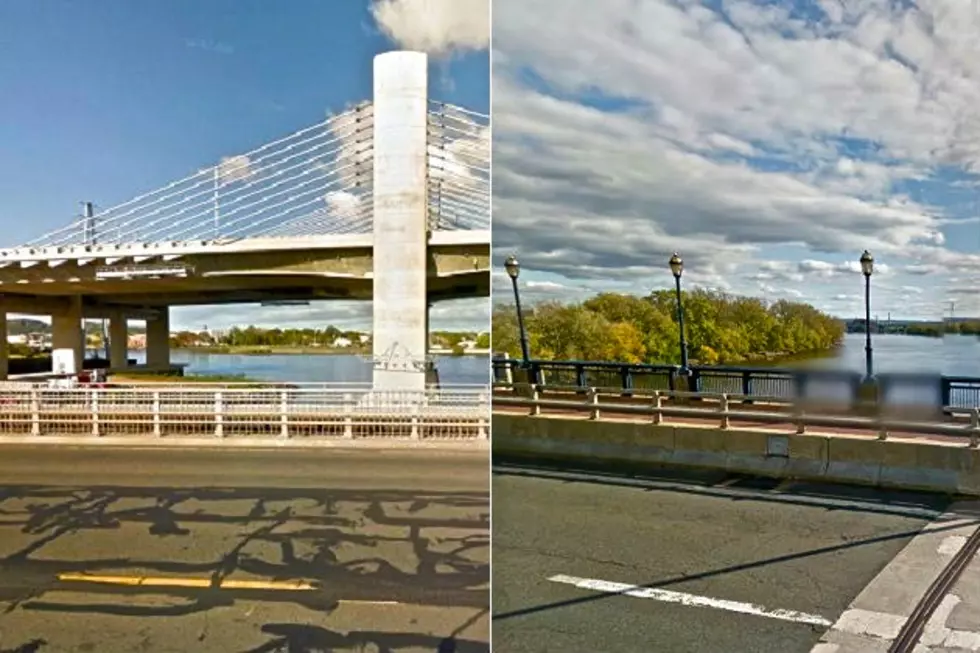 Connecticut Police Thwart Two Suicide Attempts in Three Days
Credit - Google Instant Street View
Three brave Connecticut State Troopers locked arms to form a human chain as a forth Trooper plucked a woman out of the Connecticut River.
According to a Connecticut Police report, on Monday evening, February 27, a call came in about a woman threatening suicide on the Founder's Bridge Pedestrian Walkway in Hartford. As a Trooper was making his way towards the bridge along the shore of the Connecticut River to investigate, he heard a splash as the woman jumped into the river. The four troopers who responded worked together to pull the woman out of the river saving her life.
State Troopers also saved a man's life on the Q Bridge in New Haven as he threatened to jump. As he made the attempt, one of the troopers ran towards the man and was able to grab the man's arm before he was able to jump.
If you know someone who's been talking about ending their life and you're afraid they might follow through, don't hesitate to call, The National Suicide Prevention Hotline at 1-800-273-TALK(8255). Let me tell you a quick story. Several years ago I asked a close friend of mine, who had already made two attempts at suicide, how could she possibly want to take her own life when she knew that so many people loved her. I will never forget what she said to me:
It doesn't make any difference who loves me because when you're in such a deep dark depression, all you're thinking about is yourself and how isolated you feel. All you want to do is end the pain. Just make it go away. It had nothing to do with the people who love me."
Here is that friend of mine. Her name is Lyn Malofsky, and thank God, she's still with us today.
So please, if this sounds like someone you know, pick up the phone and call the Suicide Hotline right now at 1-800-273-8255. Speak up and reach out!