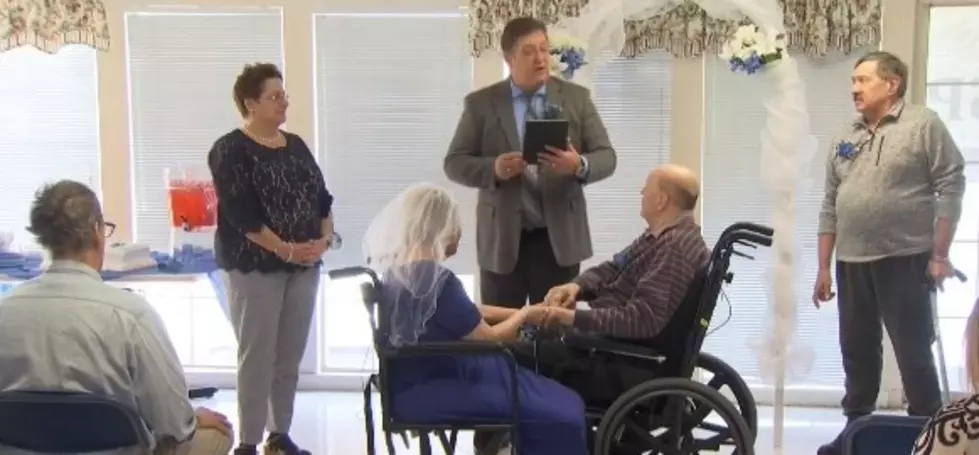 Connecticut Couple Ties the Knot at Nursing Home
nbc connecticut video image
You're never too old to fall in love. A couple proved that theory this past Saturday (March 9), when they got married at a nursing home here in Connecticut.
Pat Rossi and Dave DePaolis are both in their late 70s and both reside at a nursing home in Marlborough, CT. According to NBC Connecticut, their journey to the altar started when they first met during Bingo at the nursing home. They would also ask aids to pass notes back and forth to each other from their rooms. Staff members could tell that sparks were flying just by the way they would talk to each other.
As things started to really heat up, they took their relationship to next level and moved in together at the home. Then, after a 10 month romance, Dave finally popped the question and Pat said yes right away.
On Saturday, the couple tied the knot at the place where their whirlwind romance first got started, at the Marlborough Health and Rehabilitation Center . The ceremony took place in front of fellow residents from the home and staff members.
So now what's the next move for the newlyweds? Dave said that aside from Pat's last name, nothing else is going to change for the couple.