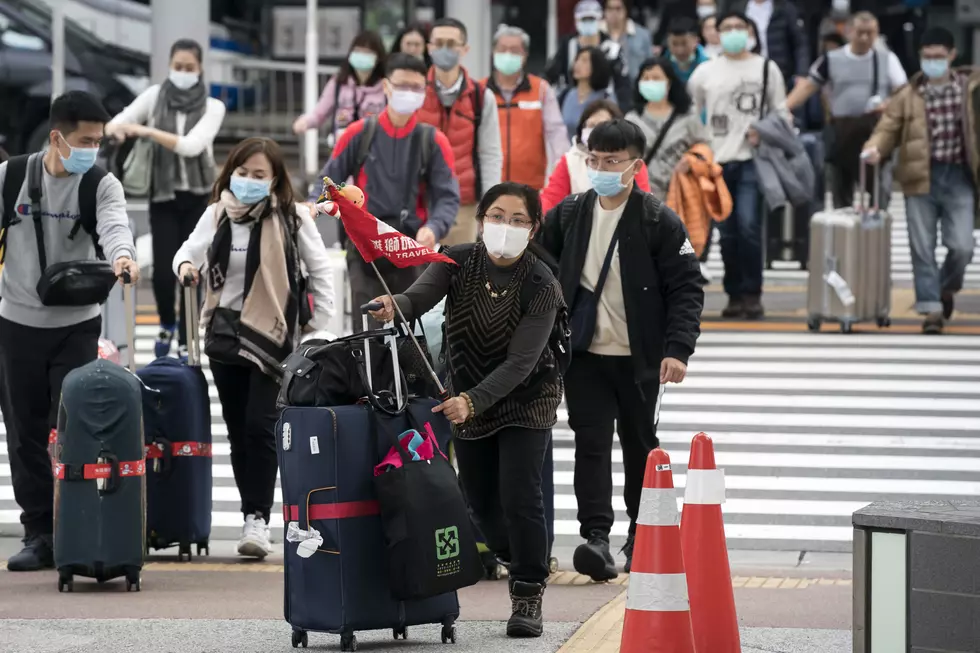 Connecticut Couple Flee China to Dodge Coronavirus
Getty Images
"The flight attendants were wearing hazmat suits on our flight out of China."
That's what Claude and Ilona Blouin told a reporter from News 8 about their scary 13-hour flight from Wuhan, China back to the United States.
The Connecticut couple was able to escape China thanks to a chartered U.S. Government cargo plane whose sole purpose was to evacuate Americans from Wuhan. They each had to fork over $1,000 for their seat on the plane.
The Blouin's described the entire experience as "surreal." They were visiting their son, who's a math teacher in Wuhan. This is what they told News 8:
Everything stopped. The airports, no buses, trains, all public transportation. No cars were allowed in the city - and then we started to worry.
The couple also had no idea where the flight was going to land. Travis Air Force Base in northern California ended up being their destination where they will be quarantined for a minimum of two weeks or until the government feels it's safe for them to leave.
Their son who lives in a high rise apartment in Wuhan made the decision to stay behind out of dedication to his students.  
Enter your number to get our free mobile app