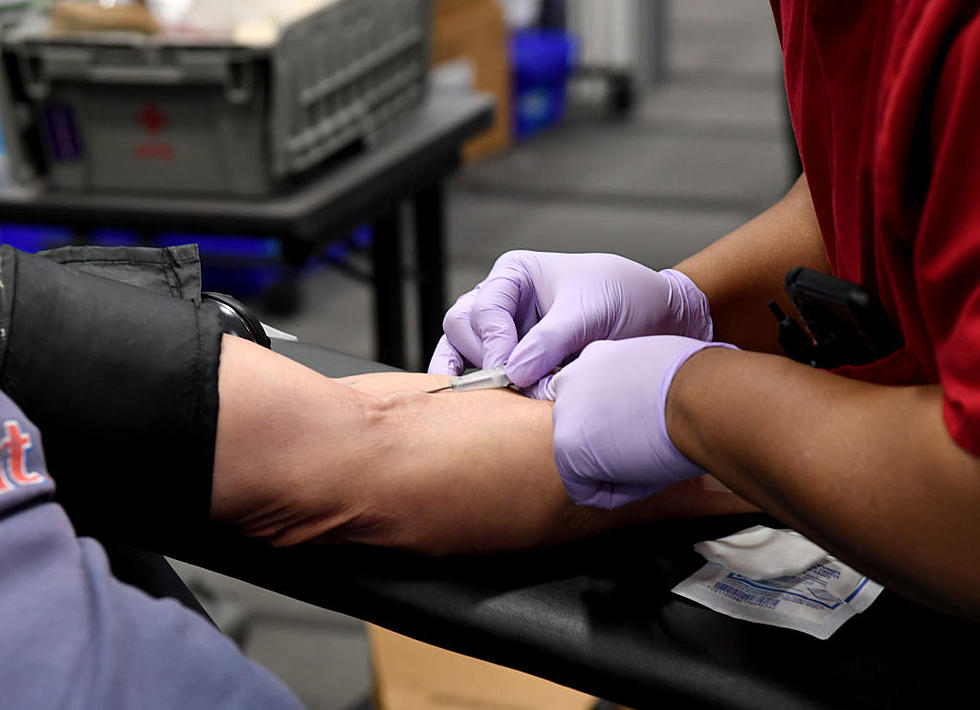 City of Danbury to Hold Blood Drive at Danbury Fair Mall
(Photo by Ethan Miller/Getty Images)
There's no question that giving blood can save lives, so the City of Danbury will be holding a special blood drive where you can give the gift of life.
The blood drive presented by the City and the American Red Cross will be held on Wednesday, April 27 between the hours of 10 AM and 6 PM at the Danbury Fair Mall. The City will have representatives set up to take blood on the mall's upper level right across from the Ulta Beauty Store and right next to Journey's.
Residence are urged to support the drive and give the gift of life.
The City of Danbury and the City's Office of Emergency Management will also be hosting a "Stop the Bleed", and a "Hands Only" CPR presentation during the hours of the blood drive on the 27th.
So here's your chance to make a big difference in the community. Blood is in short supply and more is needed to keep the local blood banks stocked, so make your appointment today.
To donate blood at this drive you can schedule your appointment by calling 1-800-733-2737 or by visiting the American Red Cross site at redcrossblood.org.
You will not only be helping others by donating blood, but you'll also be helping yourself. When you arrive to donate, you also receive the added benefit of a free mini-health assessment, provided by a trained Red Cross staff member. Prior to donating blood, all donors will receive a free health screening, at the time of your donation, your blood pressure, hemoglobin, and pulse will be checked.
KEEP READING: See 25 natural ways to boost your immune system
15 Ways You Can Help People in Ukraine Right Now
As Americans watch events unfold in Ukraine, many wonder how they can help. Below is a list of organizations responding to the crisis in Ukraine along with information on how you can support their various missions.
KEEP READING: 15 Natural Ways to Improve Your Sleep