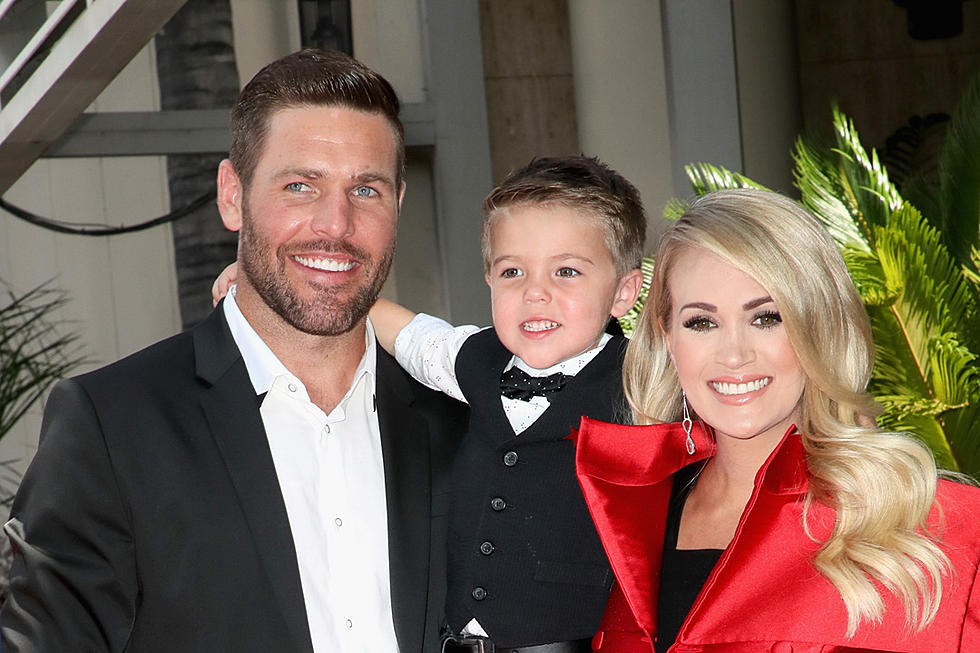 Carrie Underwood 'Cherishing' Last Family Christmas Before Baby No. 2
David Livingston, Getty Images
Carrie Underwood and her husband are looking forward to the birth of their second child, but they're also taking the holiday season to appreciate the family they already have. According to People, the couple are "cherishing" their last Christmas with their son, Isaiah, before their second child arrives.
"While they're excited for a family of four, they're cherishing their last Christmas as a family of three. Unless of course the baby makes an early debut," an unidentified source says.
"Carrie is on lockdown until the baby [is born]," the source continues. "They're fully moved into the Leiper's Fork house and have the hospital route mapped out."
Relive Carrie Underwood's Best Baby Bump Pictures:
Leiper's Fork is a rural community 40 minutes west of Nashville that is home to a number of artists and other prominent people from the country music business. Underwood spent part of the year hinting that her family was getting ready to move, and in October, just days before Underwood co-hosted the 2018 CMA Awards, her husband, former pro hockey player Mike Fisher, shared a picture online of a moving truck backed up in what appeared to be the driveway of the family's new home.
The superstar revealed her second pregnancy in a video online on Aug. 8, the same morning she announced the dates for her upcoming 2019 Cry Pretty Tour 360, which kicks off in May of 2019. She is due soon enough that she will be done with maternity leave in time for the tour launch.
Underwood and Fisher welcomed their first son, Isaiah, in February of 2015. She revealed during the CMA Awards broadcast in November that they are expecting another boy.
The joyous news comes after a very difficult period for the couple. In September, Underwood revealed that she had suffered three miscarriages in two years before getting pregnant with her second child.
Watch: What to Expect Now That Carrie Underwood Is Expecting
It's Been Another Big Year for Country Babies! Check It Out!