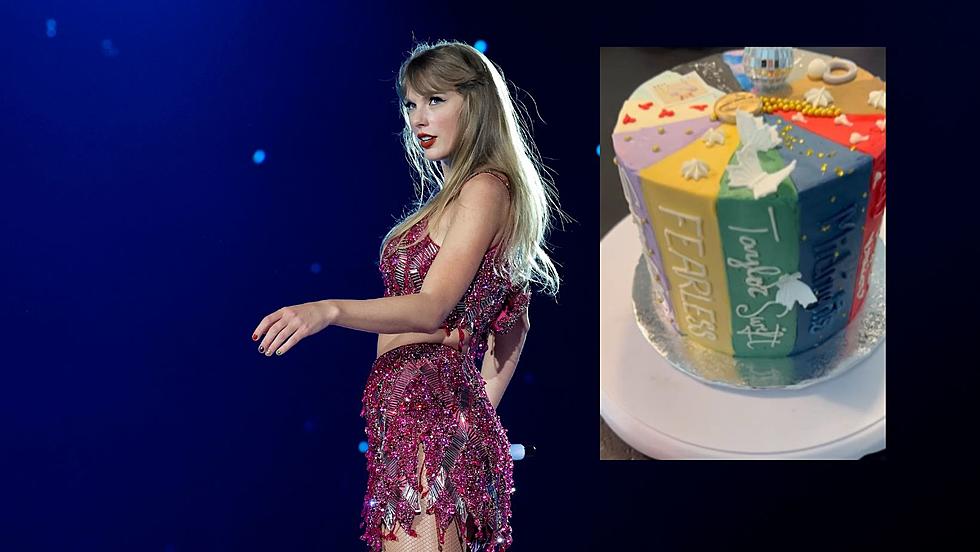 Carmel, NY Bakery Has 'Eras' Fun With Taylor Swift Themed Cake
Getty Images/ Patti Murin, Instagram
If you're a Swiftie in the tri-state area, this weekend was one of your 'wildest dreams.' Taylor Swift brought her Eras Tour to Metlife Stadium for 3 nights of sold-out shows.
It was the hottest and most expensive ticket in town and if you were able to weed through the Verified Fan fiasco on Ticketmaster and score tickets, you were one of over 200,000 fans in attendance at Metlife Stadium.
Fans from all over dressed up as their favorite Taylor-era and brought along their adorable friendship bracelets to trade with other NJ-NY-CT Swifties. It wasn't just life long Taylor Swift fans, there were a handful of celebrities in attendance all weekend long too.
Rhinebeck local Paul Rudd made an appearance on night 3 and the newest Jets QB, Aaron Rodgers, was there on Friday and Saturday night. Another local, actress Patti Murin from Hopewell Junction was in attendance too.
Murin has been seen on shows like NBC's Chicago Med but is most well known for playing Princess Ana in Frozen on Broadway. The actress also happens to be a massive Taylor Swift fan and her husband, fellow actor Colin Donnell (Chicago Med, Arrow) knew exactly how to get his wife ready for The Eras Tour.
Donnell got his wife a Taylor Swift Era's themed cake from The Baker's Daughter in Carmel, NY. The Putnam County bakery divided the cake into 12 different sections, all of which represent a different Taylor Swift album and feature little details that go along with the theme.
The actress shared the amazing cake on social media. Take a look at the video below:
While I'd want to be extremely 'delicate' with that cake, it also looks delicious and I'd want to dive right in!
The Bakers Daughter has a knack for making stunning cakes with beautiful, detailed designs. You can DM on social media or email stef@thebakersdaughterllc.com for your future cake.
PICTURES: See Opening Night of Taylor Swift's Eras Tour
Taylor Swift
kicked off her much-anticipated
Eras Tour
on Friday night (March 17) with a performance in Glendale, Ariz., celebrating her first return to the stage in five years with a three-hour-plus, 44-song set that spanned her entire career.
PICTURES: See Inside Taylor Swift's Stunning Manhattan Apartment
Taylor Swift's spectacular luxury apartment in Manhattan is currently for rent, and pictures show a property that is a lavish mix of historic and very modern.
Taylor Swift Accepts Songwriter-Artist of the Decade Award
Taylor Swift received the Songwriter-Artist of the Decade award at the 5th Annual Nashville Songwriter Awards. Songwriter Ashley Gorley was honored as the Songwriter of the Decade.