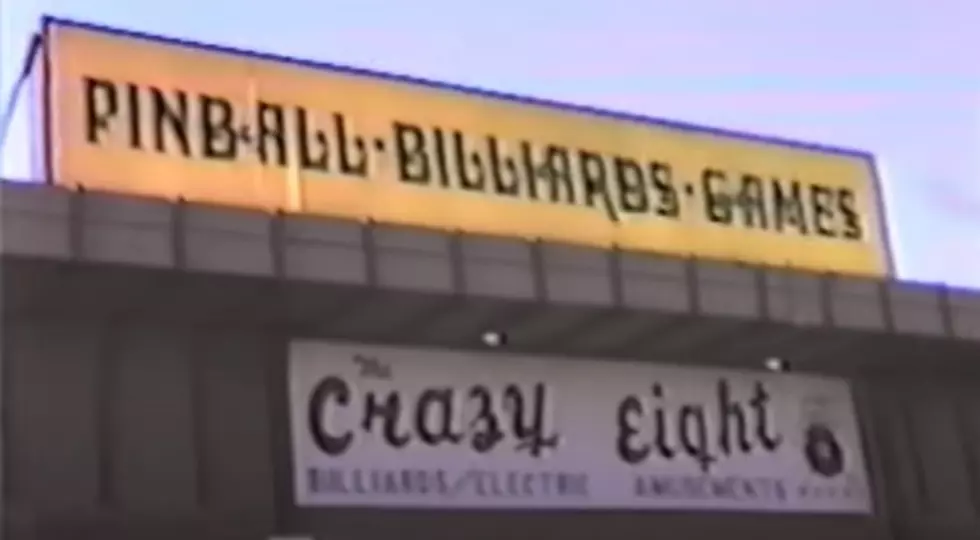 Can We Get The Crazy Eight Back in Colonial Plaza Waterbury?
TheMochproductions via YouTube
Have you heard that someone bought the Colonial Plaza in Waterbury? Not only that, but they have the commitment and the money to rehabilitate it. Exciting news, but only if we can convince them to bring the movie theater and Crazy Eight back, right?
I've been a patron of the Colonial Plaza for as far back as I can remember. I loved Crazy Eight and the movie theater, cruising the Plaza and stopping at Waterbury's first McDonald's, renting movies from Applause, tires from Joe's, shopping at Pathmark/Cherry Valley, and oh man, Ami and his bagels in the present. I've seen firsthand how the passage of time has not been kind to Colonial Plaza. Here's a video I found on YouTube of the thriving Plaza circa 1985-86:
Can those good times come back? We're about to find out, because the Colonial Plaza has just been sold to a local investor that has deep roots in our city. According to Hartfordbusiness.com, the Albert family, who own Waterbury's Albert Bros. Recycling and Cornerstone Realty, forked over $4.8 million to Stop & Shop Supermarket Co. LLC for a controlling interest in Colonial Plaza. Don't worry San Marino fans, this sale didn't include the Ristorante or their land.
If you've driven through lately, you might have noticed that the Plaza is running at around 30% occupancy. It's been that way for decades. I trace it back to the loss of the movie theater, Crazy Eight, and Applause. There was a long time that the grocery store wasn't even there too. Now is the time to start throwing out ideas to the Albert family, what would bring you back?
Waterbury has been investing in studies over the past few years regarding the West Main Street corridor, if they transformed the Colonial Plaza and linked up a walkable path into the Plaza from Bunker Hill, Town Plot, and downtown, would that entice you to shop there more often? I say we get Crazy Eight back, that's the starting point for me.
Connecticut's Updated 2022 Rock n Roll Concert Calendar (September - December)
4 Things CT Residents Should Know if They Love to be Naked
Public indecency (Class B misdemeanor): A person is guilty of public indecency when he performs any of the following in a public place: 1) An act of sexual intercourse as defined in subdivision (2) of section 53a-65; or (2) a lewd exposure of the body with the intent to arouse or to satisfy the sexual desire of the person; or (3) a lewd fondling or caress of the body of another person. "Public place" means any place where the conduct may be expected to be viewed by others.
But that is boring and difficult to understand so I came up with four more things CT residents should know if they love to be naked.
10 Professional Wrestlers That Are Billed From or From Connecticut