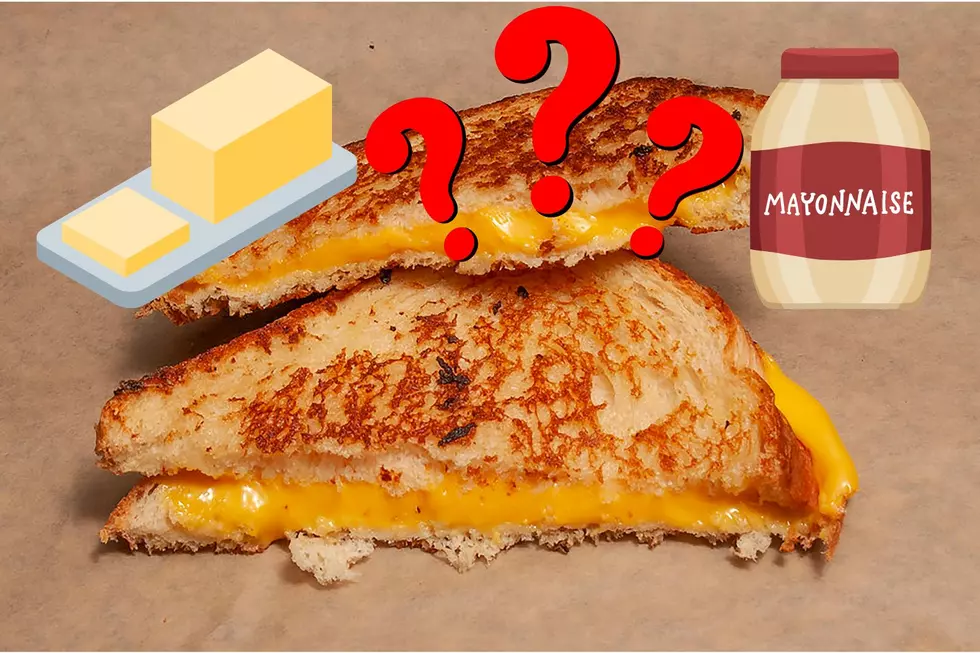 Butter Or Mayonnaise? How Do You Make A Grilled Cheese?
Canva
Which way does the Hudson Valley prefer to make a grilled cheese sandwich?
The most random questions often lead to interesting conversations...LOL! Never in a million years did I think saying that I've never tried a grilled cheese sandwich made with mayonnaise instead of butter would lead to the number of people sharing that they think I am missing out on one of the world's best sandwiches.
The conversation started with me asking, "if I was to come over to your house for lunch and you were making grilled cheese sandwiches, how would you make them, with butter on the bread or would you use mayo?"
Butter Grilled Cheese
Ever since the first time my mom made me a grilled cheese sandwich, I've been making them the same way she did. I take two slices of bread, cover one side on each with butter, put some American cheese in between, plop it into a frying pan and cook until the cheese is good and melted. It's the only way I have ever had a grilled cheese and I wasn't alone as many agreed that butter is the only way to go. Yvonne said, "Butter... I never heard of or thought about using mayo. Just the thought kinda grosses me out " I thought the same until I was overwhelmed with folks from the Hudson Valley who swear that mayo is the way to go.
Mayonnaise Grilled Cheese
Being that I have never tried a grilled cheese with mayo before, I relied on what others shared in describing how to make one. Most say simply substitute mayonnaise for butter and cook the same way. The difference between butter and mayo according to everyone is that it doesn't burn the same way when being cooked. They say that means the cheese melts better. Fans of mayo also said the best part about using mayo is that it spreads a lot easier on the bread than butter. OMG! I hate when the butter is too hard and it starts to rip apart the bread!!...LOL! Based on that alone is going to lead me to try the mayo way out over the next few days...LOL! Fans of mayo did say that you MUST use Hellmann's Real Mayonnaise, nothing else works!!
How do you make a grilled cheese sandwich at home? Let us know through the Wolf county app and if you are looking for a place to enjoy a great lunch here are a few of our favorites...
15 of the Hudson Valleys Favorite Places for Lunch
Some of the Hudson Valley's favorite places to have lunch.
7 Foods That Will Bring You Back to Being A kid
Foods that we loved as kids.