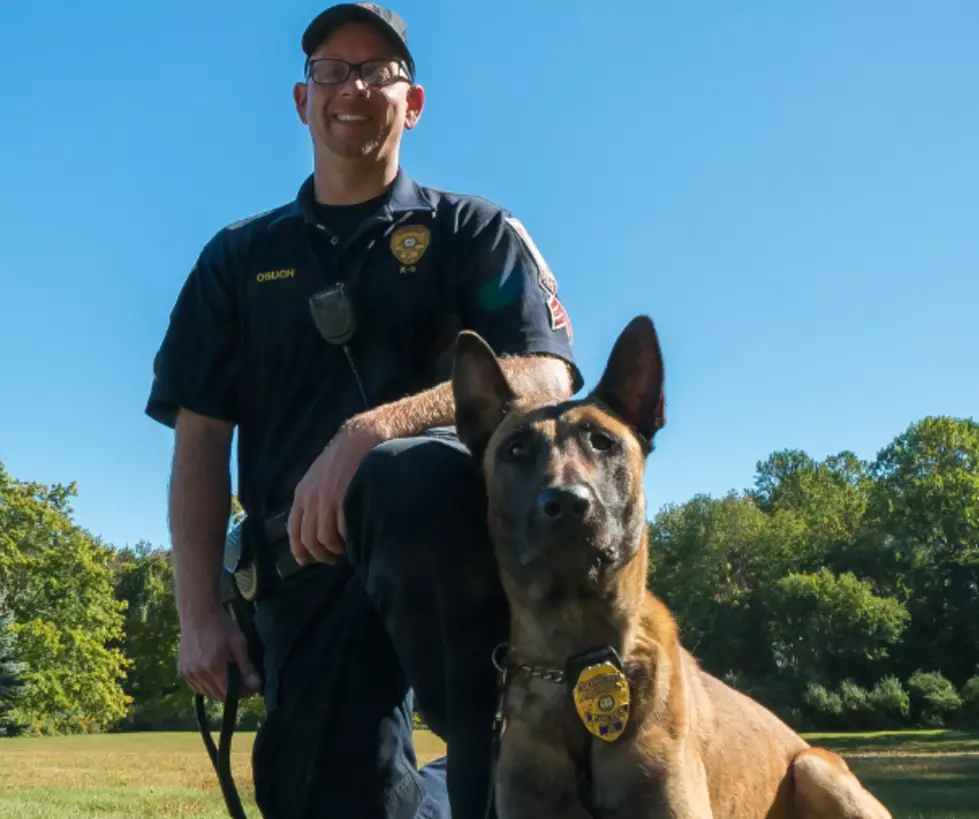 Brookfield Police Dog to Receive Bulletproof Vest
Sgt. Jeff Osuch and K9 Argo of Brookfield Police Department - photo courtesy Brookfield PD Facebook page
Brookfield Police Department announced today that a very special member of the their squad will receive an important piece of protective equipment.
Vested Interest in K9s, Inc. is crafting a bullet and stab protective vest designed just for K9 Argo pictured above with partner Sgt. Jeff Osuch.
Protectors of Animals of East Hartford, CT held a fundraiser to pay for the vest for the Belgian Malinois who joined the Brookfield Police Department in June of 2016. K9 Argo is trained in many areas of law enforcement including searching for illegal drugs, tracking criminals and missing persons and as back up for police officers in dangerous situations.
There are about 30,000 Police K9s in the United States. The cost for each donated vest is $950.00. If you would like more information or are interested in donating, you can call Vested Interest in K9s, Inc. at 508-824-6978, visit their website www.vik9s.org or mail your donation to P.O. Box 9 East Taunton, MA 02718.
Bonus: Five Guys on Federal Rd. Mysteriously Closes:
5 Things That Could Fill the Vacant Space of Bob's Stores in Danbury: