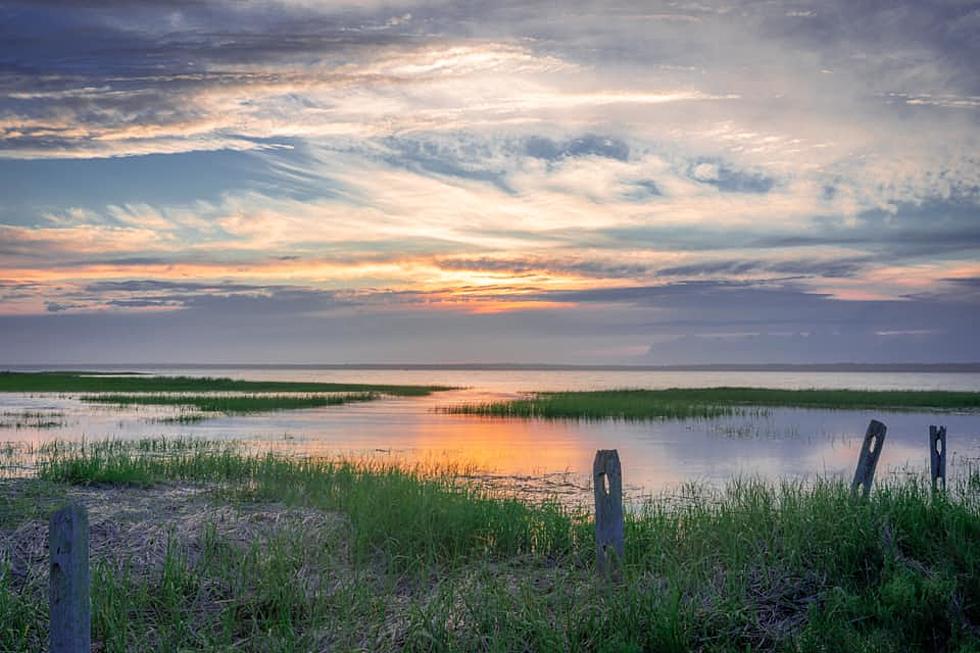 Brilliant Greater Danbury Fall Sunsets in 2021
Dave King
Fall is winding down, less than a month to go, the daytime hours will dwindle and we will soon we will be blanketed in the darkness or winter.
Depressing enough for you? For me, winter is just part of the process, part of appreciating the other seasons for what they are and fall is one of my favorites.
It means cider, sweaters, football and complaining about pumpkin spice. While I enjoy all of that immensely, it pales in comparison to the fall sunsets.
Brilliant Fall Sunsets from Greater-Danbury Area 2021
Recently I asked our I-95 Readers and listeners to share their fall sunset photos and the response was amazing. Tons of photos came streaming in, one more beautiful than the one before. I published many of those photos in an article called "Danbury Area Residents Share Stunning Fall Sunset Photos for 2021" and days after the article was released, we were still getting submissions that needed to be seen by as many people as possible. These are those photos that didn't make it into the first article, these are brilliant fall sunsets from the Greater-Danbury area from 2021.
Victor Hugo has a poem about sunsets that reads in part:
These vapors, with their leaden, golden, iron, bronzèd glows,

Where the hurricane, the waterspout, thunder, and hell repose,

Muttering hoarse dreams of destined harms,--

'Tis God who hangs their multitude amid the skiey deep,

As a warrior that suspendeth from the roof-tree of his keep

His dreadful and resounding arms!

All vanishes! The Sun, from topmost heaven precipitated,
Thank you to everyone who sent photos to us using Facebook and the I-95 Rock Mobile app. If you ever take a photo or a video you think we need to see, just shoot it to us in a message using the app chat or photo submission feature.
Danbury Area Residents Share Stunning Fall Sunset Photos for 2021
What is easier than driving all over the Danbury area collecting photos at sunset? Delegating that task, that is exactly what I did recently. I asked our Ethan and Lou Radio Show (I-95) listeners to submit the best photo they took of a 2021 fall sunset. I put the request out on our Facebook page and in an alert on the I-95 Rock Mobile app. These are some of the many submissions I got back and they are stunning looks at sunsets in the Greater-Danbury area.
Danbury Leadership Holds Secret Meeting on Main Street
The Mayor, the former Mayor, the Chief of Staff, the P.R. whiz, the head of the Chamber of Commerce and the co-hosts of the greatest show in radio history? What are they all doing in one place, at one time? What does this mean for Danbury? What does it mean for me?
Former Brewster Bar Now a Popular Gourmet Bakery Called 'General Bakeshop'
Back in April of 2021, I noticed some signs of life in a building I, and so many other Brewster people are familiar with. Construction was underway at a former bar known as "Norm's." Right around that time, I wrote an
article
about the bar's history and looked forward to see what would come of the space. The building recently began it's new chapter and I had to go down and check out the new General Bakeshop to see how the work came out and how the food was.
10 Wild But True Facts About CT Roads + Motorists
Each year, the average American spends
54 hours a year
in traffic. We are out on the roads so often we are bound to learn a few things about the roads themselves and our fellow drivers but there are some things many of us will miss. Here are some wild but true facts about Connecticut's roads and motorists that you may not know.