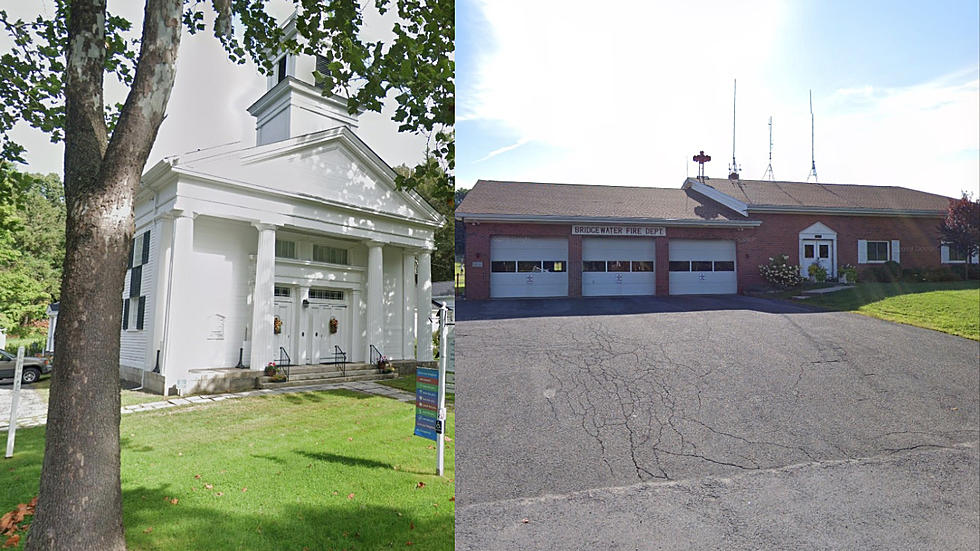 Bridgewater VFD Postpones Fundraiser In Courtesy of Roxbury Neighbors
Google
One of the highlights of the Annual Bridgewater Country Fair is the charcoal-roasted Roast Beef sandwiches. There's nothing better than washing down chunks of tender roast beast with your favorite summer time beverage. Yes, I called it beast. Unfortunately, the 2021 Bridgewater Fair that was scheduled to take place August 19-21, 2021, has been cancelled due to the ongoing pandemic.
But like other places throughout the past 17 months of social distancing, the Bridgewater Volunteer Fire Department figured out a way to get us the fair food that we want to stuff in our fat faces.
On July 10, 2021, they held a Pulled Pork Dinner drive-thru and sold out of all 500 meals. With the Fair being cancelled, these drive-thru events are essential to make up for the funds that they're missing out on from the in-person fair attendees.
I saw a social media post from the official Bridgewater Country Fair Facebook account on Monday, August 9, 2021, (since taken down, more on that in a sec) announcing that the BVFD had planned to do a Roast Beef drive-thru dinner on Saturday, August 28, 2021 at the Fairgrounds at 100 Main Street South.
Then, the very next day, another post came across:
In an extremely generous and classy move, the members of the BVFD have decided to postpone their planned Roast Beef dinner scheduled on August 28th, 2021, deferring and pointing us instead to an already-planned Beef Barbecue event that the Roxbury Congregational Church, 24 Church Street in neighboring Roxbury.
I just spoke with Chris Childs, the coordinator of the Roxbury Congregational Church's Beef Barbecue event, who told me that their annual event has been held at the Church on the 4th weekend of August since 1952.
Very classy move BVFD. They go on to explain in their post that they understand how hard it is to pull off fundraising events now, and in appreciation for all the support that the Roxbury Congregational Church has given to the Bridgewater Country Fair over the years, they're rescheduling their event to another time, and they urge you to support the Church's event instead that evening. Bravo. Bravo.
I just spoke with Scott Shail of the Bridgewater Volunteer Fire Department and he told me that they are working on setting another date.
As for the Roxbury Congregational Church's Beef Barbecue dinner, it's happening Saturday, August 28, 2021, (Rain date - Sunday, August 29, 2021) for 5-7 PM on the lawn of the Church, 24 Church St. (on 317, near the 67 intersection) in Roxbury. It's going to be dine in or take out, and on the menu: Roast Beef, fresh-picked, local sweet corn, baked potato, cole slaw, bread, beverages and desserts. See you there.
10 Random Facts About Connecticut's History You May Not Know
Here are 10 random facts about Connecticut's history that are often overlooked or may have been previously unknown.
9 Charming CT Towns You Should Visit
Beautiful CT Towns You Should Visit in 2021