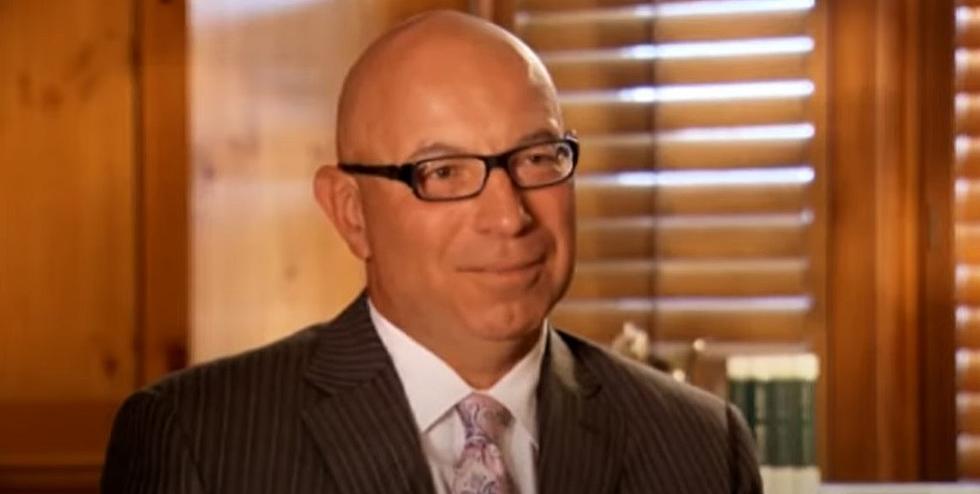 Brewster Native and TV Golf Analyst Tim Rosaforte Dies at 66
Youtube/JoeyDGolf
According to Golf Digest, Tim Rosaforte Passed Away Tuesday (1/11/22) at the Age of 66.
Rosaforte's death is reportedly being attributed to complications from Alzheimer's Disease. He was a senior writer for Golf Digest, worked for Sports Illustrated and was a TV Golf Analyst for over 20 Years working for the Golf Channel. He passed away in Florida but was a Brewster High School graduate who was born in Mount Kisco.
Tim was a force in the Golf world and his impact touched the lives of some of pro golf's biggest names, like Jack Nicklaus. In response to the news of Rosaforte's passing, Nickalus tweeted out:
"Barbara and I know we join many in offering our heartfelt condolences and prayers to Genevieve, daughters Genna and Molly, three precious grandchildren, and the countless friends Tim made over the years—including us."
The Golf Channel also tweeted out a touching tribute video Tuesday, honoring Tim's life and career.
The man was an award-winning writer and a successful TV personality and a family man. Rosaforte obviously lived a full life but it was way too short and my prayers go out to his family.
P.S. I did not know Tim personally but my family did. My father and a few of my cousins played football at Brewster High School when he was coaching there.
When I heard the sad news, I reached out to them and they all had wonderful things to say about him. One remarked he "took me under his wing and was a well-rounded guy, who always took the time to help us when we were younger."
Another cousin shared a story about Rosaforte's high school playing days. He said he remembered a game at Brewster where "Timmy hit a guy so hard, he cracked his helmet in half."
Fascinating Images of the Bunkers + Rubble From an Abandoned Missile Site in CT
WARNING: Under no circumstances should you enter this property. By doing so you risk bodily harm and/or prosecution for trespassing on private property.
Recently, I found a
Youtube video
that gives a visual tour of a decommissioned missile sit in CT, located in both Portland & Glastonbury, CT in the Meshomasic State Forest. The video was posted by
"Adventures in Melancholy"
and the host does a great job of explaining exactly what we are looking at. The following photos are from the video and they are of the Hartford site, meaning it was intended to defend Hartford, CT.
Examine One of Danbury's Most Disorganized + Dangerous Turns
Nothing to see here just an impossible turn, setup in a nonsensical fashion that leads to chaos and confusion behind the wheel in the Hat City. Danbury residents are infamous for their complaints about our roadways because there is plenty to complain about. I'd like to add to that long and distinguished list by pointing out a disastrous turn Downtown. Let us examine one of Danbury's Most Disorganized + Dangerous turns.
Exploring Beyond the Rusty Gates of Danbury's Oldest Cemetery on Wooster Street
I live just down the block from the Wooster Street Cemetery and whenever I pass, I am always struck at how odd it is. You have this quiet, beautiful place that is dedicated to the people who were buried there, in the middle of a busy city and almost no one ever goes there. I decided to go take a deeper look around and see what was beyond the iron gates and stone walls.