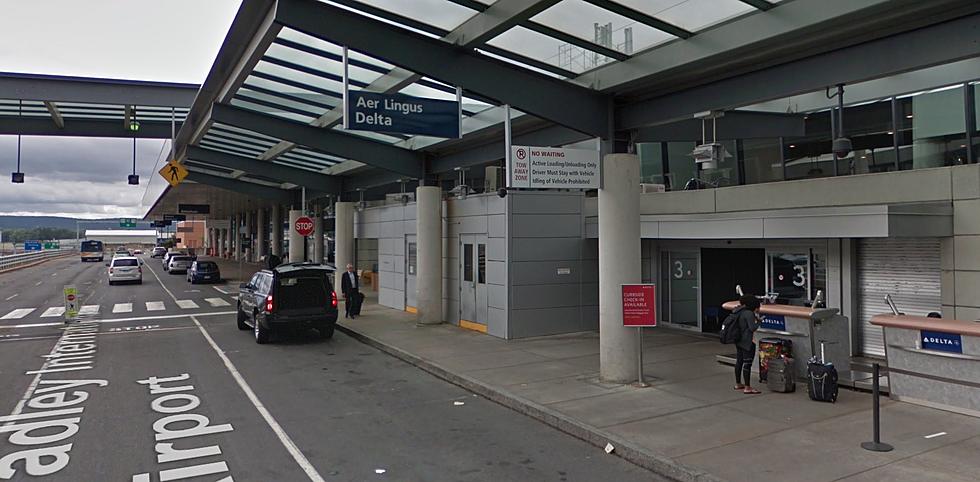 Bradley Airport Announces 3 New Nonstop Flights This Week
Google
There's a tough choice for air travelers here in Western Connecticut. You could take the ride into the unknown towards NYC to fly out of the big 3: JFK, LaGuardia or Newark, or you could go east and fly out of Connecticut's much less congested Bradley International Airport. I love flying out of Bradley if I have the choice, I'll take Hartford and Waterbury traffic any day over New York City's.
One of the advantages that New York City's airports have over Bradley is the volume of non-stop flights. Bradley has been steadily addressing this issue over the decades, and there are quite a few non-stop flights to different destinations out of Windsor Locks.
Earlier this year, Bradley announced that a new start-up airline was going to start flying into and out of the airport, Breeze Airways, and Breeze recently started a daily non-stop flight between Bradley and Charleston, South Carolina.
According to an announcement on Bradleyairport.com, Breeze Airways will now offer three more non-stop flights between Bradley and 3 new destinations: Columbus, Ohio, Norfolk, Virginia, and Pittsburgh, Pennsylvania as of yesterday, July 29, 2021.
The flights are cheap too. I just went online to check out a flight to Pittsburgh for one passenger for this Sunday, August 1 and the quoted prices range between $106 and $120 each way.
Breeze Airways is the fifth airline started up by JetBlue's founder David Neeleman, and the company is based out of Salt Lake City, Utah. The airline will use single-class Embraer aircraft with a 2 by 2 seating configuration and the flights to Charleston, Columbus, Norfolk and Pittsburgh operate on a limited schedule, Thursday thru Monday.
LOOK: Here are the 10 US golf destinations with the most courses per capita
Discover where you can find the best access in the country for your pick of courses, the unique terrain that lends itself to world-class golf, and what makes select clubs noteworthy.
New Milford Candlewood Lakefront Dream Home
Take the tour of this amazing New Milford Candlewood lakefront home currently on the market.
11 Greater-Danbury Area Businesses We'd Love to See Get Revisited
We asked the I-95 Ethan and Lou Morning Show Listeners to share with us businesses they would gladly welcome back to the Greater-Danbury area. Here are 11 Greater-Danbury Area Businesses We'd Love to See Get Revisited.