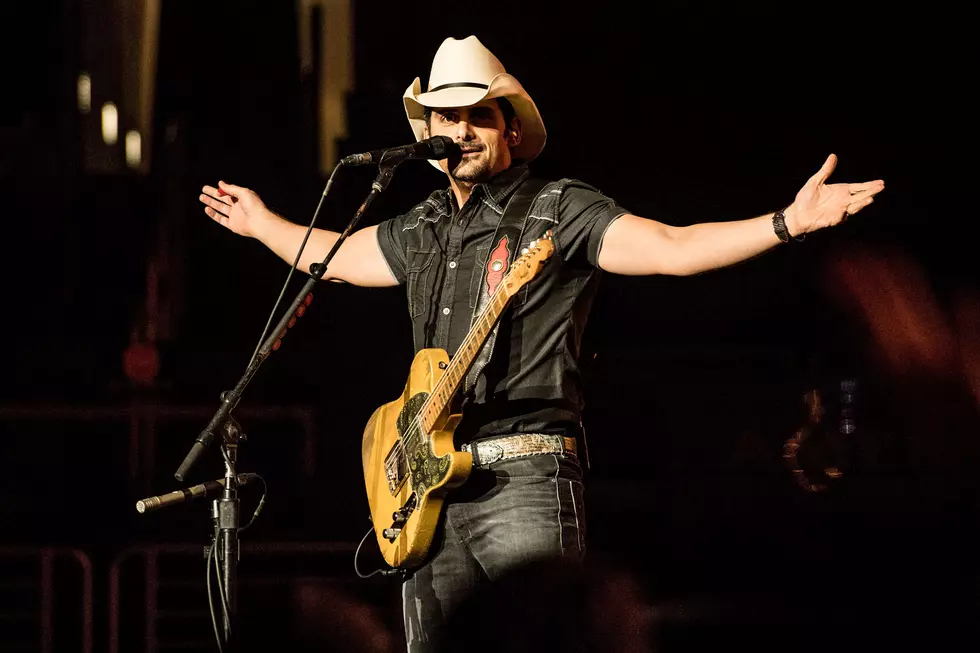 Brad Paisley to Headline at This Year's Big E
(Photo by Timothy Norris/Getty Images)
What a difference a year makes. Last year at this time we didn't know when or if any country concerts would return. Now we have something to celebrate.
As fairs start to plan their return for the summer and fall of 2021, we are now starting to learn what groups and artists will be performing live shows for the first time in almost 12 months.
The Big E is returning with star power as they have announced that Country Superstar Brad Paisley will headline on Friday September 24 at the Big E Arena.
According to a Big E press release, this years concert at the Big E will mark the 20th anniversary of Paisley's very first appearance at the Big E.
Since that appearance, Brad has been one of country music's biggest stars. He has been the recipient of numerous awards including three Grammy's, two American Music Awards, a staggering 14 CMA awards including Entertainer of the Year and an equally impressive 15 ACM awards.
Paisley has been a member of the Grand Ole Opry since 2001 and has two dozen number one hits under his belt, as well as an amazing 4 billion on-demand streams.
Brad has also teamed with NFL legend Payton Manning in a multi year campaign with State Farm Insurance. More recently, just six years ago, he partnered with Boot Barn to develop his own fashion line of jeans, hats, T-shirts, jewelry, belts, and shirts.
Tickets for Brad Paisley at the Big E don't have an on sale date yet, but check their website at thebige.com for more details.
The Big E is scheduled for September 17 through October 3 in West Springfield, Massachusetts.
LOOK: The most famous actress born the same year as you
Many of the actresses in this story not only made a name for themselves through their collection of iconic performances, but also through the selfless, philanthropic nature with which many of them approached their stardom. In an age of flipping the script on societal norms, many of these actresses are using their voices and platforms to be advocates for those who are otherwise unheard.
LOOK: The Most Famous Actor Born Every Year