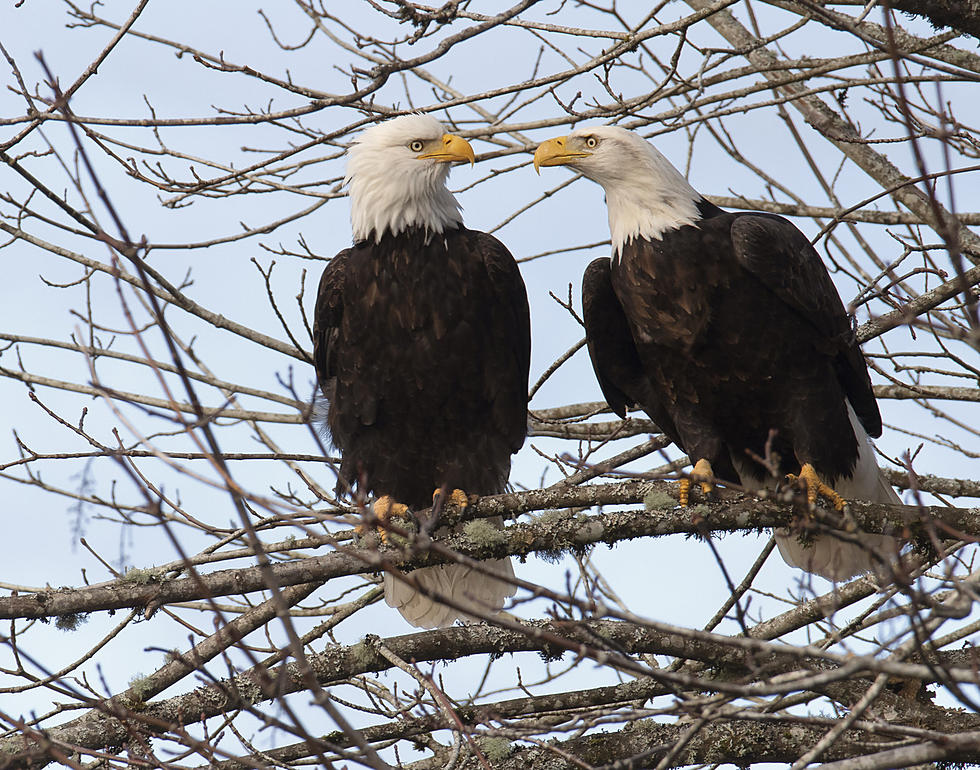 New York State DEC Revives Injured Bald Eagle Found On Road
New York state environmental officials say they received reports of what they thought was dead eagle on the side of a main road. But they would later find out that this bird of prey was indeed alive, though the animal had apparently suffered a serious injury.
In 2022 alone, the Department of Environmental Conservation Forest Rangers conducted 359 search and rescue missions, extinguished 162 wildfires covering more than 1,300 acres, participated in 53 prescribed fires that served to rejuvenate nearly 900 acres of land, ,according to their website. 
Rescuing injured wildlife is all just a part of the job.
New York DEC Attends to Injured Eagle 
According to the New York DEC, an EC officer received a call about a dead eagle on the side of the road on Route 88  in the town of Cobleskill.
See Also: New York State DEC Rescues Seal Tangled in Net [PICS]
Officials say as the officer patrolled the area, she received a call from Schoharie County 911 reporting the bald eagle was alive and being transported to a nearby gas station for pickup. The bird could not get to its feet to fly.
DEC staff at the Wildlife Resources Center determined the eagle suffered a leg injury requiring further treatment at Cornell University.
Bald Eagle Numbers in New York State 
At one time, bald eagles were almost nonexistent in the state of New York. Park rangers told CBS that they have worked hard over the past 20 years to bring the bald eagle population back to New York. Such factors as pollution, pesticides like DDT, and human intervention drove their numbers almost to zero
CBS says that in the 1970s, the bald eagle population may have been as low as just two in the entire state. But with huge efforts from environmental officials and other wildlife organizations, there are now close to 1,000, and they're no longer considered endangered in the state.
Some have even been seen in New York City. The DEC says that the best way in which everyone can help bald eagles is to "observe them with care and consideration-remain at least a quarter mile away and stay clear of roosting areas."
New York Animal Encounters
What do you do if you encounter these animals in the woods of New York?