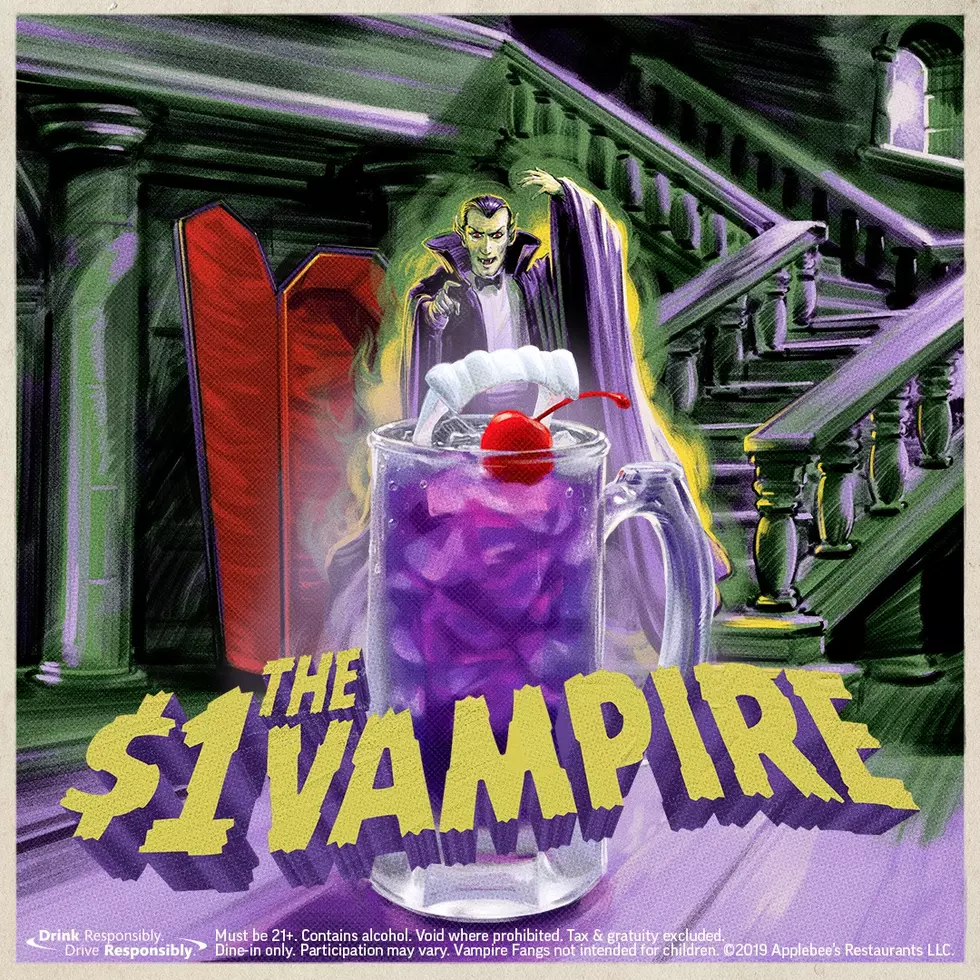 Applebees Serving Up Hair-Raising $1 Vampire Drinks Through October
Photo Credit - Applebees
Applebees is at it again with their fangtastic $1 October adult beverages.
According to the website delish.com., Applebees October's 2019 drink of the month has been named the 'Vampire' and it even looks frightening. For $1 you'll be served a bright purple cocktail mixed with rum, strawberry, dragon fruit (?), passion fruit, and a dash of pineapple.
What you have here is a typical tropical adult beverage disguised as a Halloween themed cocktail. The 'Vampire' is served in a 10oz mug with a cherry on top and best of all, a set of plastic vampire fangs.
How much alcohol does this concoction contain? Who cares! They're only a dollar each through the month of October. Be careful party animals because these tropical drinks contain high sugar content which means they go down nice and easy. I've heard that Applebees frowns on Coyote bar dancing in your underwear with plastic fangs.
Before you head on over for happy hour take my advice and click on applebees.com. to make sure your favorite Applebees is participating in the promotion.