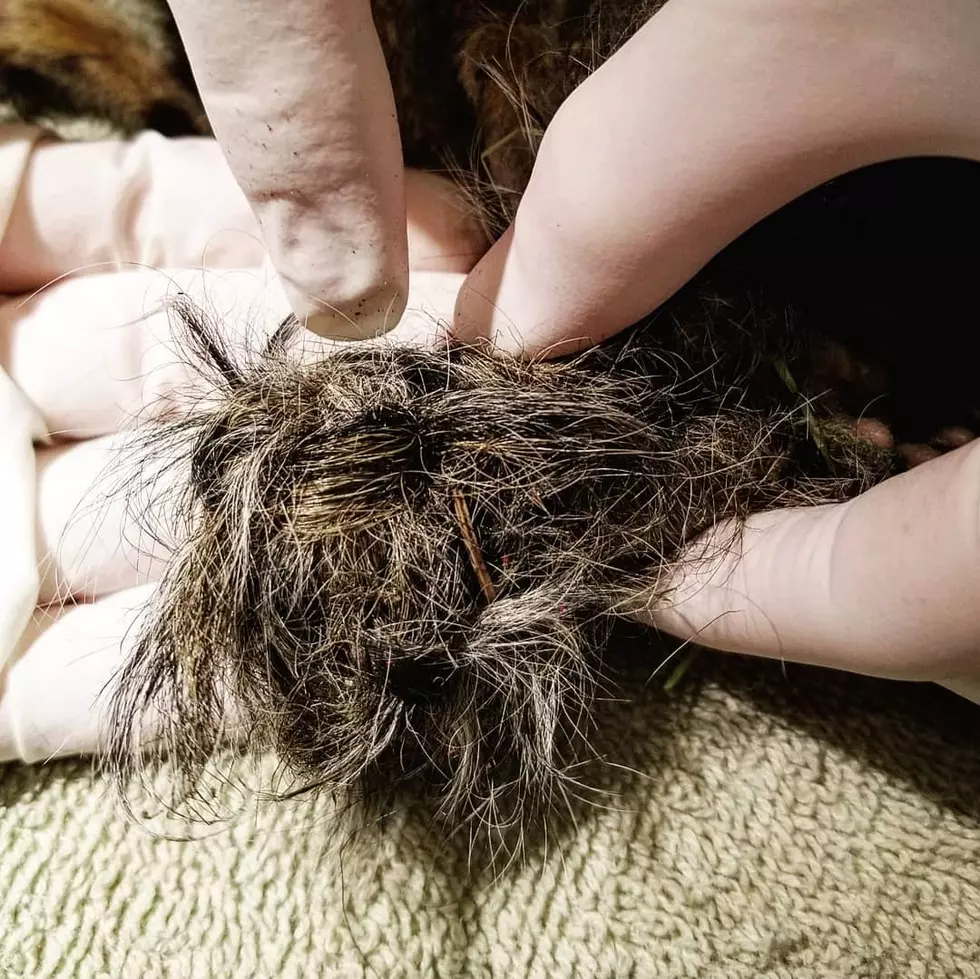 Animal Hospital in Connecticut Rescues Baby Squirrels With Tails Tied Together
Photo Credit - Kensington Animal and Bird Hospital
Four baby squirrels were found on Connecticut train tracks with their tails tied together.
The four squirrels were rescued from train tracks in Berlin, CT thanks to a kindhearted individual according to the Kensington Bird & Animal Hospital's FB page. The professionals at the Hospital admitted that tails can become knotted between animals living in the wild, but not in this case.
According to the Hospital, this was an intentional act of animal cruelty. They said the animals were, "tangled, braided, and purposefully tied together" with a man-made object. Can someone please explain to me how disturbed does an individual need to be to knowingly perform an act like this on a defenseless animal?
Luckily the four squirrels are all recovering nicely but their tails were so damaged by this act of animal cruelty that they most likely will need to be amputated. The Hospital also added a valuable piece of advice in their FB post that reads, "PLEASE LEAVE WILDLIFE ALONE."