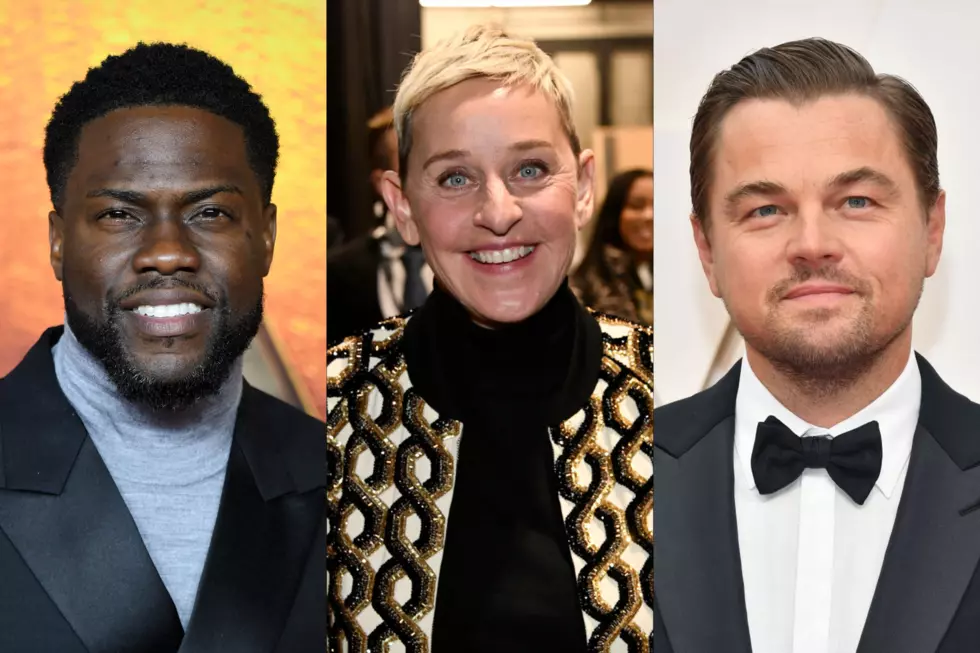 ALL IN Challenge Has A-List Celebs Offering Walk-On Film Roles to Feed the Needy
Getty Images
If you haven't heard about it yet, you might be living under a rock. The ALL IN Challenge is taking the world by storm and major celebrities we know, and love are getting involved.
This ALL IN Challenge Foundation is a digital fundraiser aimed to raise money and feed those in need. This need has risen to unheard-of levels due to the COVID-19 pandemic. This food shortage that the nation is combating is affecting students in the free or reduced meals programs, newly employed individuals, recently displaced individuals or the unemployed, frontline workers, and of course the elderly population.
How are the celebrities getting involved?
Well, very simply the world's A-List celebrities are offering "prizes" to get auctioned off. From athletes to music idols to entertainment figures, they are all getting involved.
Leonardo DiCaprio revved this up, donating $1M to the efforts and announced that his prize for auction is a walk on role in a Scorsese film with himself and DeNiro. He then went onto challenge Ellen DeGeneres. Her video response is below.
Others have jumped in and offered some great prizes for auction, such as:
Be in Kevin Hart's next movie
Be Ryan Seacrest's next co-host
Join Jimmy Kimmel's band on stage
Tom Brady Tampa Bay Buccaneers home opener invite
Golf with Bill Murray and Justin Timberlake at Pebble Beach
Who will be next? Personally, I challenge The Rock!
If you'd like your shot at one of these once-in-a-lifetime experiences go to the ALL IN Challenge website to bid on an experience or enter with a lesser bid for your chance to win!
---
Mr. Morning's Top 5 Celebs to Be Quarantined With