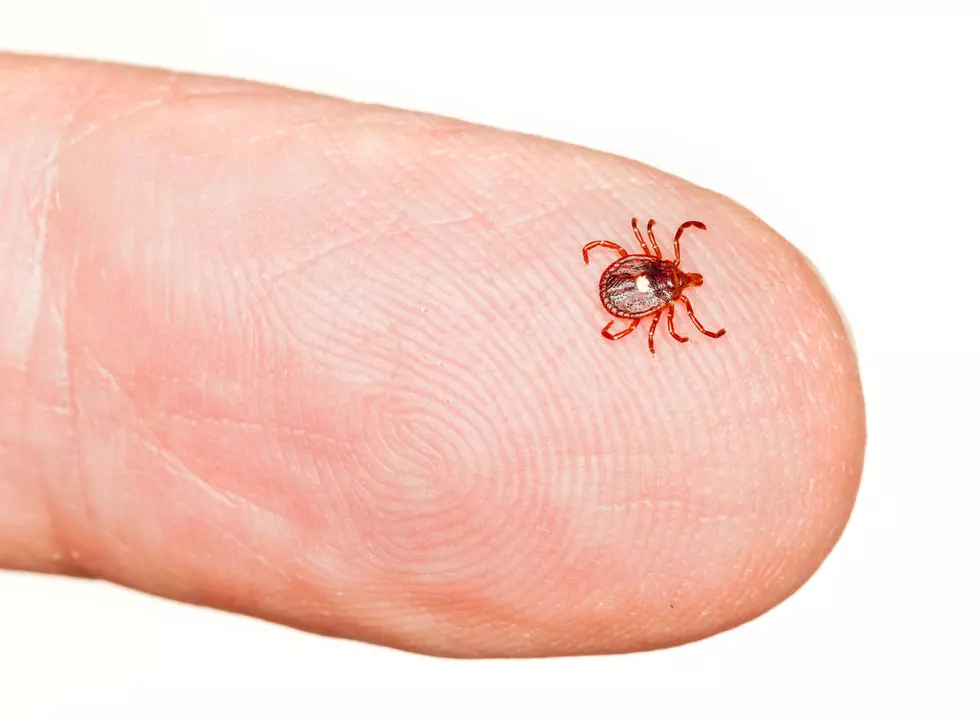 Aggressive Human Biting Ticks Invading Connecticut
Getty Images/iStockphoto
Just when you thought 2020 couldn't get any worse, aggressive human biting ticks have infiltrated into Connecticut, specifically Fairfield County.
What a year it's been, we're only halfway through 2020 and we've already experienced a pandemic, massive protests, riots, civil unrest, and now how about throwing some human biting ticks in the mix.
An aggressive human biting tick responsible for an array of diseases, including a severe allergy to red meat, is rapidly expanding in Connecticut.
It's called the 'Lone Star Tick' and according to the Connecticut Agricultural Experiment Station, who reported more then a year ago, that the tick, usually found in the southeastern part of the United States, was expanding its territory and starting to infiltrate parts of the Northeast.
Now the CAES is reporting the Lone Star Tick has been detected in Connecticut with documented cases in Fairfield, and New Haven Counties. These are two areas that hadn't had any previous record of activity for this specific species of tick.
Dr. Goudarz Molaei, who's a research scientist, and is also in charge of the CAES Tick Surveillance and Testing Program, has been monitoring the Lone Star Ticks migration over the last decade had this to say to wfsb.com:
The Lone Star tick is particularly aggressive to humans, and its bite can be extremely irritating. The tick also has a history of spreading diseases like tularemia, ehrlichiosis, rickettsiosis, Heartland virus disease, southern tick-associated rash illness, red meat allergy and likely the newly identified Bourbon virus disease.
So, why are we seeing these ticks now in area's they never appeared before? Dr. Molaei has his own theory:
Rising global temperatures, ecologic changes, reforestation, and increases in commerce and travel are important underlying factors influencing the rate and extent of range expansion for ticks and associated disease-causing pathogens. It is anticipated that warming temperatures associated with climate change may lead to the continued geographic range expansion and abundance of the lone star tick, increasing its importance as an emerging threat to humans, domesticated animals and wildlife.
Here are some tips from the CAES to avoid contact with the Lone Star Tick:
Wear long pants and tucked in socks when in wooded area's
Use a tick repellent
Look and feel for ticks after leaving any area where ticks may be present
If you find a tick have it properly identified and tested
Check pets and livestock for ticks, use tick control products as suggested by your veterinarian.
For more detailed information on the Lone Star Tick, check out this on line brochure from the CAES.
Enter your number to get our free mobile app
7 Poisonous Things To Avoid While Hiking in Connecticut