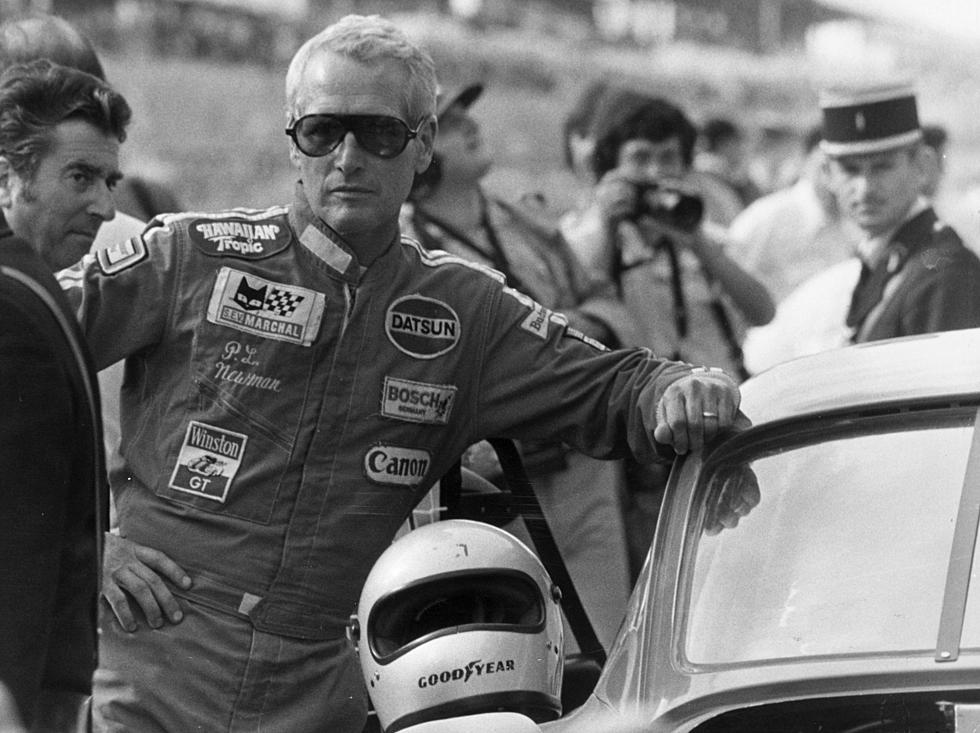 A Look Into Paul Newman's Connecticut Ties
Getty Images
What are the first things you think of when you think of legendary actor Paul Newman? A movie star, heartthrob, race car driver, philanthropist, political activist, salad dressing, among other things, all are good. When I think of Paul Newman, I think of a cool dude, the kind of cool that makes the Rat Pack look like the cast of Revenge of the Nerds, the kind of cool Arthur Fonzarelli would pay homage to. A guy so good-looking with his blue eyes, he could change the course of history with a wink and a nod.
According to Newman's Wikipedia page, it was after Newman's divorce and then re-marry to Joanne Woodward, that they moved to 11th Street in Manhattan. From there, they bought a home in Westport where they started their family.
With his Westport neighbor writer A.E. Hotchner, they founded the company many know today - Newman's Own. The company was founded in 1982 and was used to market salad dressings, pasta sauce, lemonade, popcorn, salsa, wine, and many other things. All of the proceeds from the company were donated to charity.
Paul Newman was known as a preservationist, helping to secure funds by lobbying the Governor of Connecticut for the 2011 Aspetuck Land Trust in Easton. Some of Newman's land was also gifted by his estate to Westport to be managed by the Aspetuck Land Trust.
Newman was also known as the founder of "The Hole in the Wall Gang Camp" in Ashford. The camp was a nonprofit, residential summer camp and year-round center for children and their families who are coping with cancer and other serious illnesses and conditions.
A little over a year ago, in February of 2021, a fire devastated The Hole in the Wall Gang Camp destroying several buildings and putting a damper on the Summer of 2021 - a summer that was already dealing with the effects of Covid-19 on society as a whole. Rebuilding and fundraising efforts were quickly started up to salvage the summer and prepare for a better future. For The Hole in the Wall Gang Camp, the summer of 2022 looks to be bright with the continued help of their amazing volunteers and the support of Hollywood stars Bradley Cooper and Bridgette Moynihan, among others.
If you want more information about The Hole in the Wall Gang Camp in Ashford, or how you can donate or help, check out their website.
Just last year, one of Newman's unpublished Memoirs was found at his old Connecticut home, and it was rumored to be released sometime in the Fall of 2022. The publisher explained what people can expect from the book saying:
Through Newman's voice, and the voices of others, the book captures the paradoxical and unstoppable rise of a star who wrestled doubts, believing he was inferior to Marlon Brando and James Dean, and yet transcended his "hunk" status to become an Oscar-winning actor, champion race car driver, social activist, and entrepreneur whose philanthropy has generated nearly a billion dollars for charitable causes.
Newman's career spanned more than six decades and included such iconic roles as Eddie Felson in The Hustler, Lucas "Luke" Jackson in Cool Hand Luke, and Reggie "Reg" Dunlop in Slap Shot. On the morning of September 26th, 2008, Paul Newman passed away after a long battle with cancer in his Westport home. He was 83.
The Best Performing Arts Venues In Connecticut
There are many stages in Connecticut where you can watch someone dance, sing, or act, some do it better than others. just like the performers. Here's the 10 best performing arts venues in Connecticut
5 Connecticut Restaurants Featured on Guy Fieri's, 'Diners, Drive-Ins, and Dives'
Did You Know That These Celebrities Are Kent School Alumni?