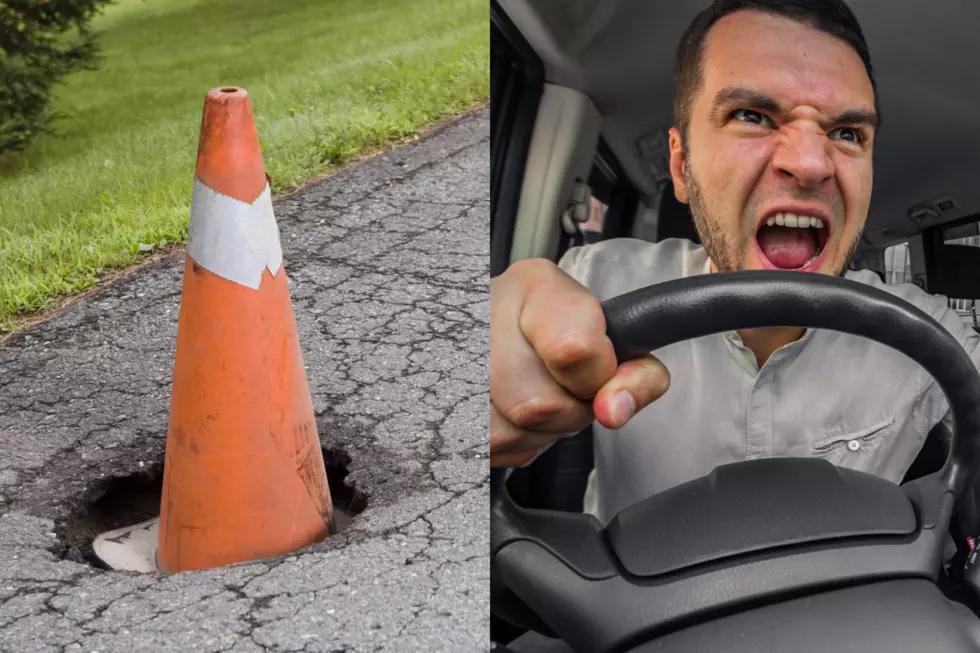 8 Hilarious Tweets About Connecticut Potholes
Getty Images
It's that time of year when your quiet, little trip across town turns into dodging, swerving and screaming obscenities at the top of your lungs. It's pothole season and the crews are just starting to show up to fill those little bastards up.
While I continue to wait for the crews to patch up Park Road in Waterbury (my face is blue) I took a peek through Twitter and rounded up a few gems from the funny folks out there that are just as frustrated as I am about those molar-rattling crevasses:
Last week, rapper Meek Mill was slated to make an appearance with CT Governor Ned Lamont. He didn't show for the ceremony, but was given an honorary Day by the state, this brought out an outcry as you could imagine:
Twitter user, Big Sanchie, announces that the roads are so bad, they make him gain superhuman powers:
Mr. ITote50's is looking to be reimbursed with delicious bread for all his swerving:
I don't remember Tyler mentioning I-84 or the Wilbur Cross Parkway in any Odd Future songs, but Grandma thinks he may have been inspired by a trip here:
Some people collect coins, others stamps, but Ryan likes broken axles:
Ah, my hometown. Here's a great description of the Brass City:
A timely response from S---y Face Tattoos begging for Domino's pothole $$$:
And if anyone can back up their count of potheads, it's someone that calls themselves "Stoney Soprano":
All joking aside, a big thank you to all the state and municipal crews that are out there breaking their asses to save our asses. Thank you!