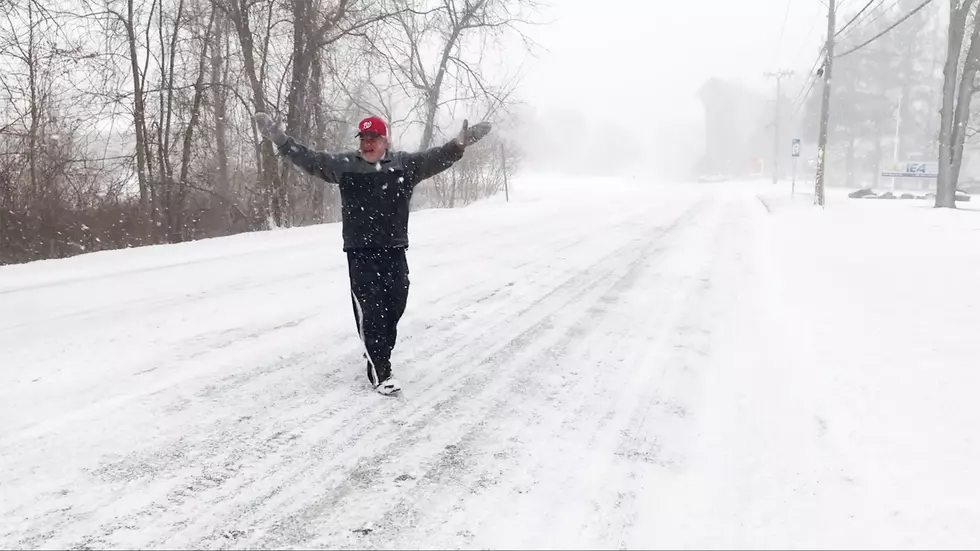 7 Things To Do on a Snow Day
kicks image
Nobody really wants so much snow that you can't even leave your house, however the silver lining to this snowy cloud is that you can spend your snow day doing some fun winter stuff.
When we get a snow storm like the one today, and you're off from work or school, there are lots of things you can do. You can binge watch episodes of some of your favorite shows, but you probably already did that over the holiday break. You could do some online shopping, but who's got any money left? You could catch up on some cleaning — yeah, like you're really going to do that...
But there is one thing you can do, head outside and have some fun in the snow!
I've come up with at least 7 things you can do without having to drive anywhere. Are they all fun? Will they satisfy your craving for adventure? Let's see:
Okay, so you may have to come up with a few other ideas to keep you occupied, but at least I tried.
Stay warm, if you have to go out, remember to dress in layers, cover those extremities, and with the temperatures and wind chills below zero, make sure you don't stay outside too long, and don't leave your pets outside for any length of time.
Subscribe to our YouTube Channel to Catch All of Our Latest Videos.
Snow's Coming - Do You Hunker or Brace?
What Happens at a Radio Station During A Blizzard?