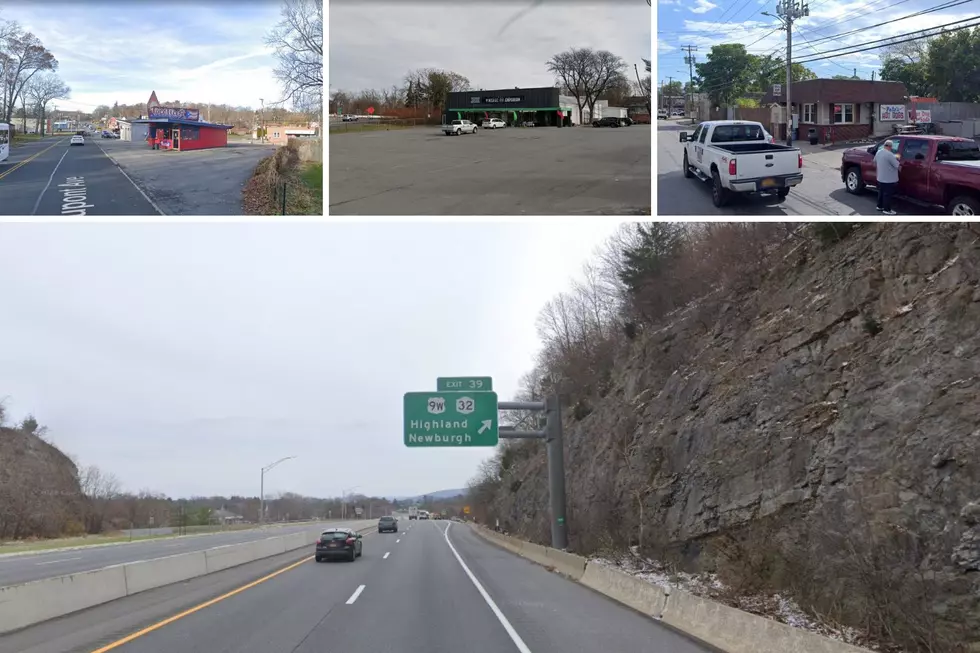 5 Reasons we Love Newburgh, New York, Not Hate It
Google Maps
One area of the Hudson Valley that always seems to be associated with bad news, does have a good side and we found it!
When you hear the town/city of Newburgh, what's the first thing you think of? If it's something bad, unfortunately, you aren't alone. We've all heard and read the stories about how bad crime is in the Orange County city/town. Newburgh has been included in numerous lists of the most dangerous places to live in New York.
Instead of focusing on the negative, we are going to celebrate some of the things that make us love Newburgh, not hate it! With the help of folks that live, work, or have spent time in Newburgh, we've come up with five reasons we love it!
Two Awesome Places to get Antiques
We've said it many times, you can tell a lot about a town by their antique stores! If a town has a few nice places to walk around and look at antiques it's a town we need to check out. If you like antiques Newburgh has two places that share a name that offers "antiquers" a chance to walk around for hours and look at, and buy some amazing treasures. The Vintage Emporium has two locations, 5006 Rte 9W, Newburgh, and the warehouse at 10 NY-17K, Newburgh. Both locations have thousand of antiques on display and are well worth the trip to Newburgh to check out.
Newburgh has a Ferry
Newburgh and Beacon are the only two places in the Hudson Valley that offer people the chance to cross the Hudson River on a ferry. Krita sent us a message and said that she uses the ferry all the time and "it's one of the main reasons I decided to live in Newburgh."
Tacos in Newburgh
There are probably way more than two places to get a good taco or empanada in Newburgh, but there are two places that I've actually tried and have nothing but good things to say about. For a quick in-and-out taco, empanada, and more you have to try Taco Ticos at 308 Dupont Ave, Newburgh. I've been numerous times and their empanadas are close to the best I've ever had. For the fancier taco try Hudson Taco at 27 Water St, Newburgh. They offer some amazing tacos and great desserts.
Best Line Dancing is in Newburgh
One of the only places left in the Hudson Valley to line dance is at Billy Joes Ribworks on the Newburgh waterfront. Full disclosure, I handle the music at Billy Joe's every Tuesday night so I might be a bit biased but honestly, it's the only place to line dance with hundreds of friends every Tuesday night starting at 7 p.m.
One of New York's Oldest Hot Dog Stands
We got a call from a fan of the Wakin' Up with CJ and Jess Show and he told us that one of his favorite places for lunch or a quick snack is at Pete's Hot Dog Stand located at 293 S William St, Newburgh. Pete's is currently celebrating their 90th year in business and offers one of the simplest menus anywhere. Pete's menu includes hot dogs with six topping combos, a small extra topping list, chips, drinks, and homemade cookies.
Did we miss anything you like to recommend in Newburgh? Let us know through the Wolf Country App.
Newburgh New York Water Front Restaurants
It has boats. It has entertainment and boy does it have an amazing selection of food and drink. Take in the beautiful Newburgh Waterfront on the historic Hudson River while enjoying top-shelf food and drink. Fine and casual dining with a backdrop of the Hudson River from the Newburgh Beacon Bridge to the north and Bannerman's castle to the south. What the river and the boats go by while enjoying every type of food you can imagine from pizza to seafood to steaks to barbeques even tacos you can have it all at these 8 Newburgh Waterfront restaurants.
7 Best Delis Near Newburgh, New York According to Yelp