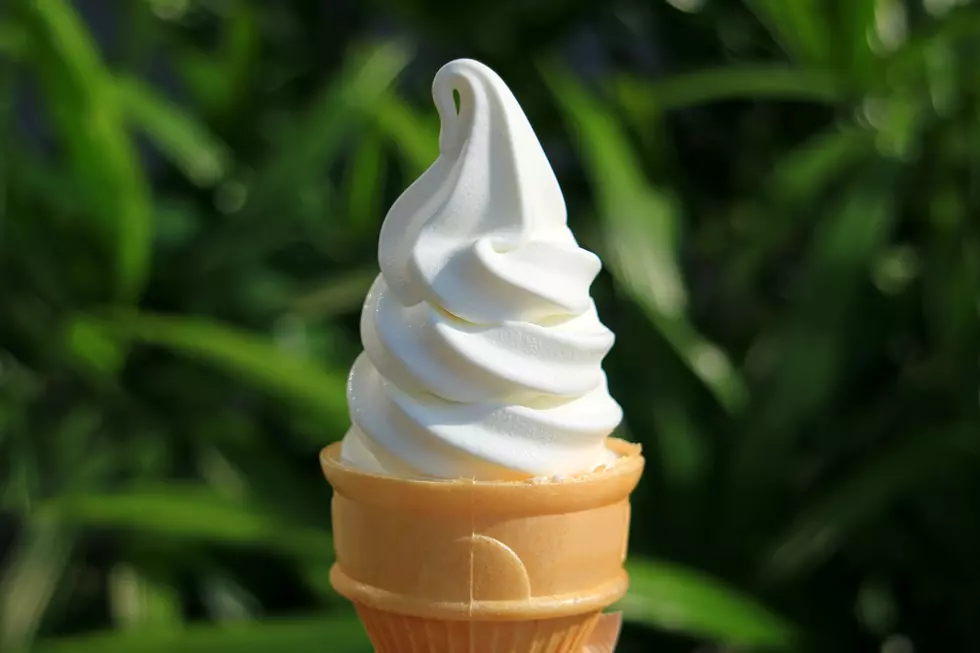 4 New York State Ice Cream Stands Among 'Best In America'
Getty Images/iStockphoto
Simply the best! Was your favorite place named?
There are many great places to enjoy ice cream in the Hudson Valley and across New York State. There are countless amazing independently owned ice cream shops.
As a child, I fondly remember going to Dairy Island after a City of Newburgh Little League baseball game. Which just reopened under a new name, Newburgh Dairy And Grill.
As an adult, no Sunday night was complete without a stop at Mary Jane's.
Other great ice cream places in Mid-Hudson Valley include Holy Cow, Village Creamery, Weirs, Cherry Top, Ben's Fresh, Joe's Dairy Bar and Grill, and Bellvale Farms Creamery, to name few.
Plus of course places like Stewarts Shops and Friendly's.
The travel blog Cheapism recently named the best ice cream shops for soft-serve ice cream.
"Cheapism scoured reviews and rankings from ice cream-craving customers and in-the-know food writers across the U.S., and we're calling out some of the best places that do soft serve right," the website states.
Four places from New York State were named in the Best Soft Serve Ice Cream Shops in America blog post.
Kurver Kreme Albany, New York
Kurver Kreme located in Albany, New York was named as one of the best places in America for soft soft.
"Vanilla and chocolate are always on the menu, along with a flavor of the week. But the sweetest treat is the iconic Cookiewich, made with your favorite soft serve — like chocolate, vanilla, or orange sherbet — sandwiched between two huge chocolate chip cookies," Cheapism states about Kurver Kreme.
For all the news that the Hudson Valley is sharing make sure to follow Hudson Valley Post on Facebook, download the Hudson Valley Post Mobile App and sign up for the Hudson Valley Post Newsletter.
Kurver Kreme opened up in 1952. It's one of the oldest ice cream stands in the region and proudly boasts about its soft serve on its website.
"Welcome to the original Kurver Kreme. Where we have the best soft serve ice cream you've ever had," the ice cream shop states on its website. "We start with only the freshest ingredients and built it just the way you like."
Big Gay Ice Cream, New York City
Big Gay Ice Cream in New York City also made the list. The company operates three locations in the Big Apple.
There are many "offbeat" soft serve flavors that keep "keep the lines running out the door regularly."
Read More: Warning: New York State Residents Are Accidentally Letting Rabid Bats 'Enter Home'
The Dorothy, which is a vanilla ice cream cone injected with dulce de leche, then rolled in ground Nilla wafer cookies, is the company's "golden girl," according to the company's website.
9 New York Ice Cream Shops With Massive Cones It'd Take Two to Eat
Here are 9 shops in New York that serve cones and sundaes so big you may have to call in help.
These Counties Have The Most Food Stamp Recipients Per Capita In New York
SNAP usage has increased across the state since the start of the pandemic
Chick-Fil-A Opens Surprise Free Pop-Up In Mid-Hudson Valley
Massive World-Class Dinosaur Theme Park Planned For Hudson Valley
Another Hudson Valley hometown is in the running to be the site of a massive world-class dinosaur theme park.