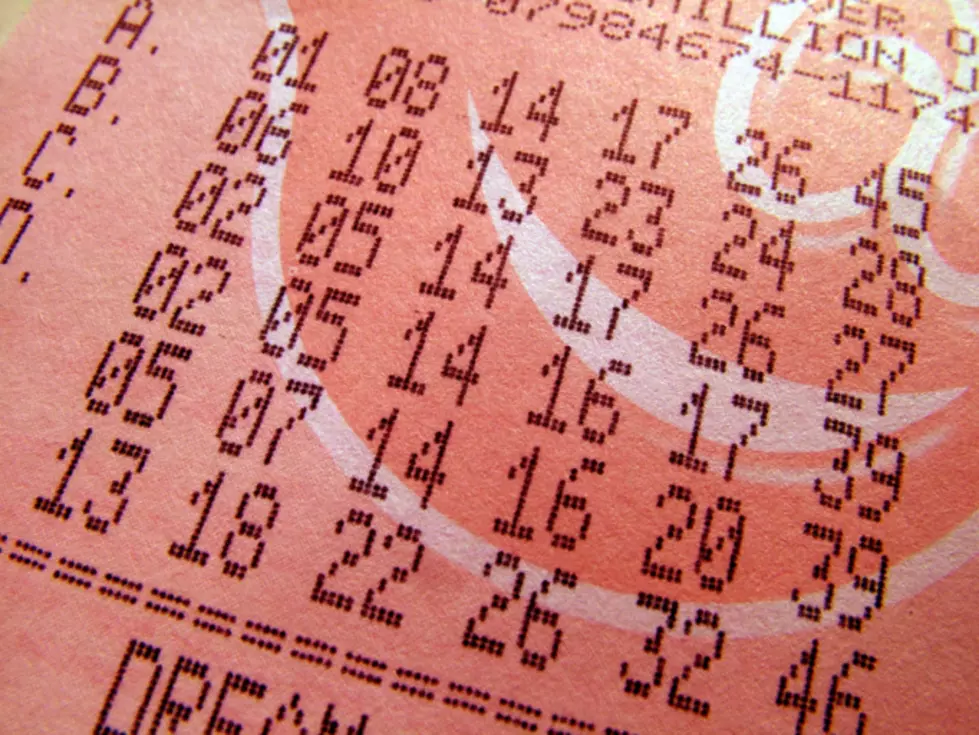 $3 Million Ticket Sold in Connecticut
Sean Gladwell
One of our neighbors is about to cash in a three million dollar lottery ticket.
Three. Million. Dollars. Wha-WHAT?!
Whoever bought that ticket has not come forward yet. Is there someone in your neighborhood that is doing cartwheels down your street? Chances are, that is the winner. Patch.com is reporting that the winning ticket was purchased at The Cork Fine Wing and Spirits on East Main Street in Torrington, CT.
The winning numbers for the May 11, 2018 drawing are: 14-38-40-53-70
The Megaball number was 22 and the Megaplier was 3 which means that if you pay an extra buck and you win, the jackpot is multiplied by that number. Whoever bought that ticket paid that dollar and the million dollar jackpot was multiplied to $3 million. Lottery official say it's the biggest prize yet for Mega Millions in Connecticut.